Career Opportunities - Welcome to join us!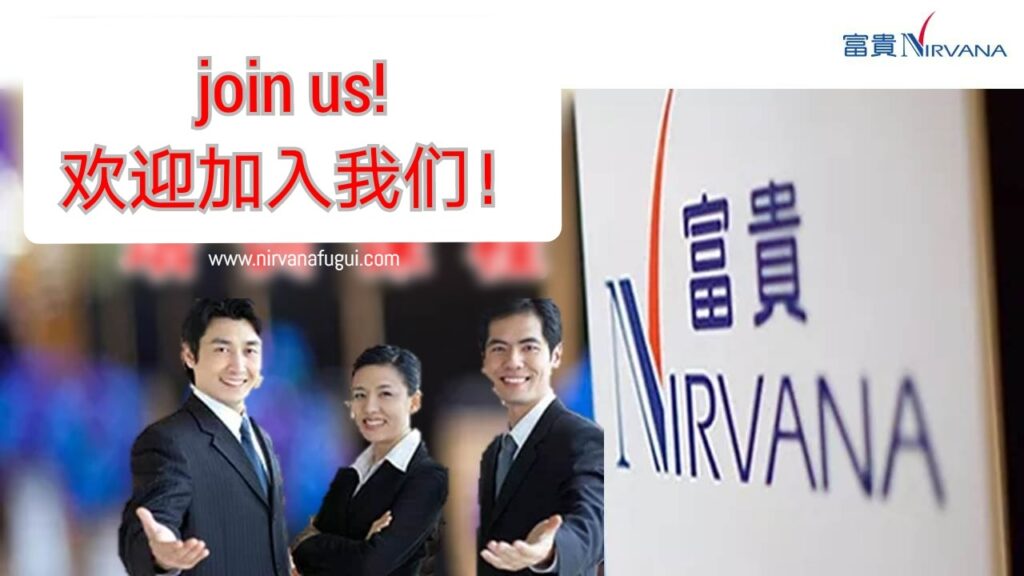 Job Requirements:
Singapore PR or Singaporean
No work experience is required
Willing to learn and open-minded
Able to handle customer inquiries
Full time or Part Time Job
** Housewife and self-employer are welcome!
This is a sunrise industry especially when Singapore population is growing older. Be part of our team as you will be working on an important job in afterlife pre-planning while helping people. With the toughness of the fast pace job market in today's world, it is not easy to find a career with a lot of opportunities and development. A lot of people today feel stuck in their career progression or thinking of getting out from their own comfort zone. Please come and join us!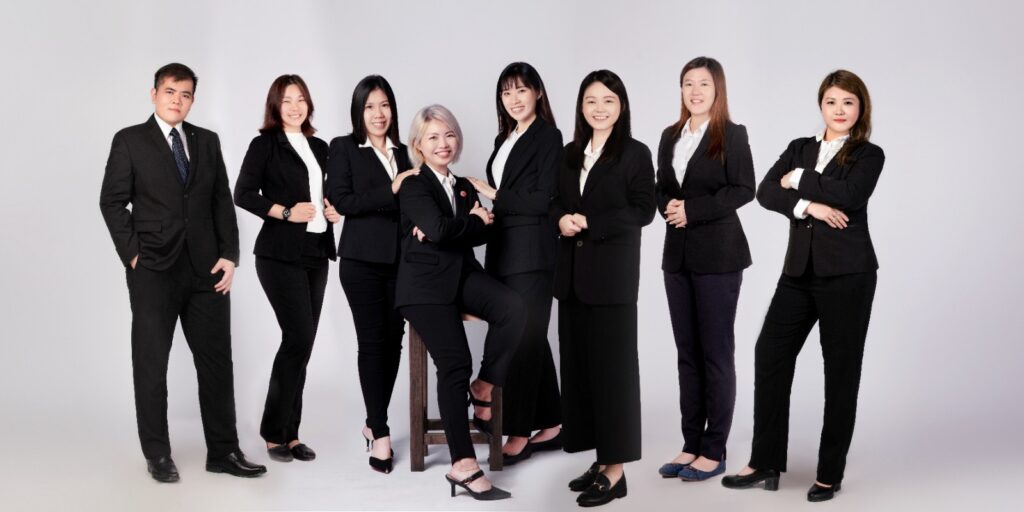 Have personal achievements and recognition
This job is based on commission and working time is flexible
Assisting the family in this distressful time
Giving assistance to families in practicing filial piety and keeping ancestral roots strong
Provide professional training, guidance and mentoring that is company and district-level
Be part of a dynamic team that uses the right model and effective techniques of marketing
Receive incentives and promotion from the company if you perform well
The agency team is emerging led by a strong leader
The most promising industry in the next decade -- Funeral Services Industry --
The funeral service industry is an industry with a long history, a heritage culture and a broad market. It involves thousands of households and is an important part of social development. It is also an important foundation for the construction of people's livelihood. Its future development requires people to think and plan rationally. Very few of the funeral services industry itself will be affected by external factors. Even under the impact of the global financial crisis or trade war, it is like a stable ship, riding the wind and breaking the waves to grow steadily.
The rapid and revolutionary transformation of the funeral service industry has changed from a previously avoided industry to a very mature sunrise industry in many developed countries. The data shows that the US International Funeral Group has a market share of 10% in the US, and the French OGF has a 30% share in funeral services. The funeral service industry is therefore one of the most promising industries in the future.
Alibaba Jack Ma also said in his speech that the funeral service industry is now a preferred industry for many high-school students. Therefore, with the addition of more and more high-quality talents, they will gain greater meaning and value from intimate services, and at the same time gradually gain more recognition and respect from society. I believe that in the near future, its status can even be comparable to the noble industries such as doctors or accountants.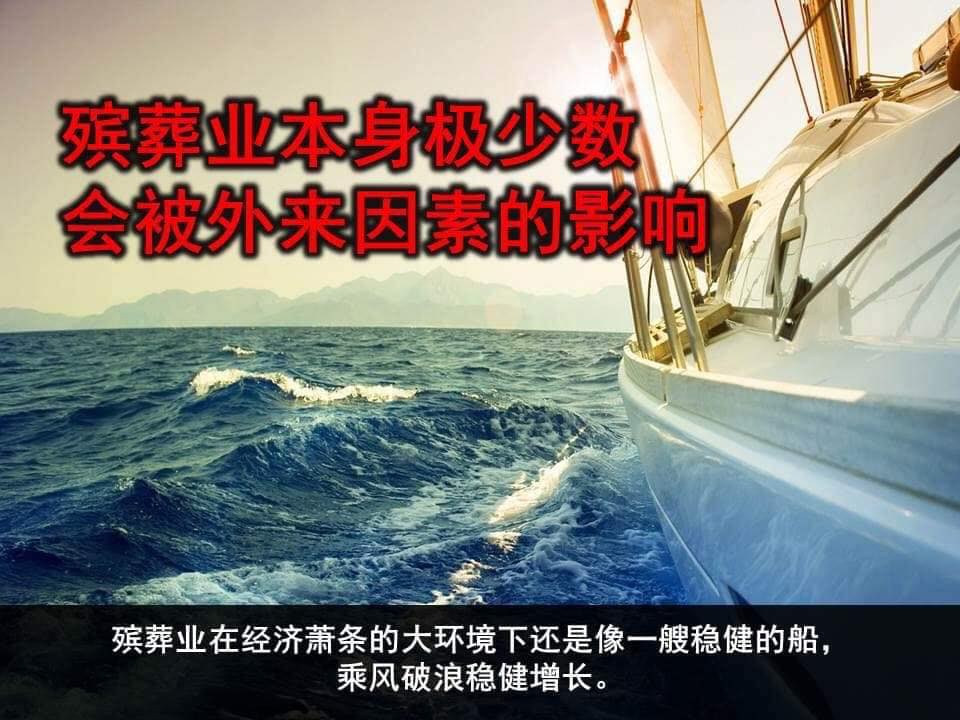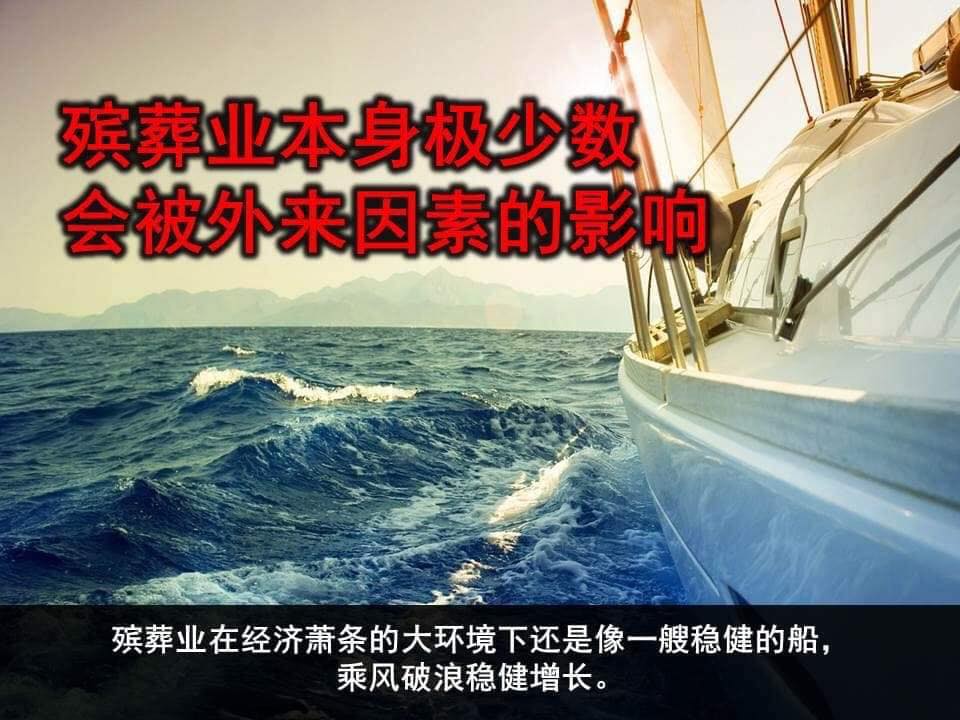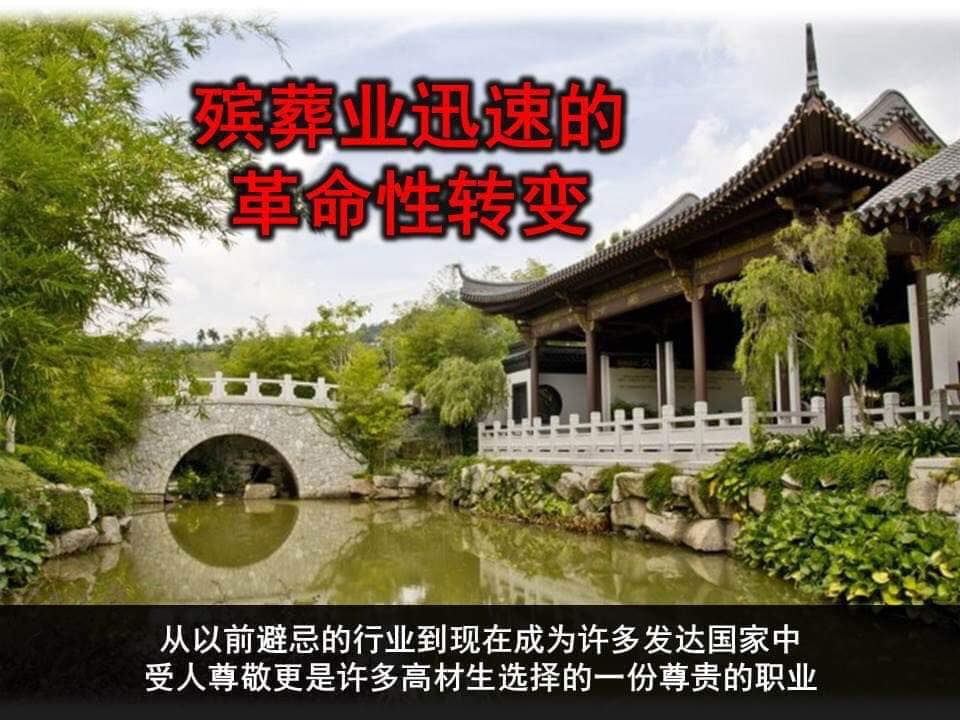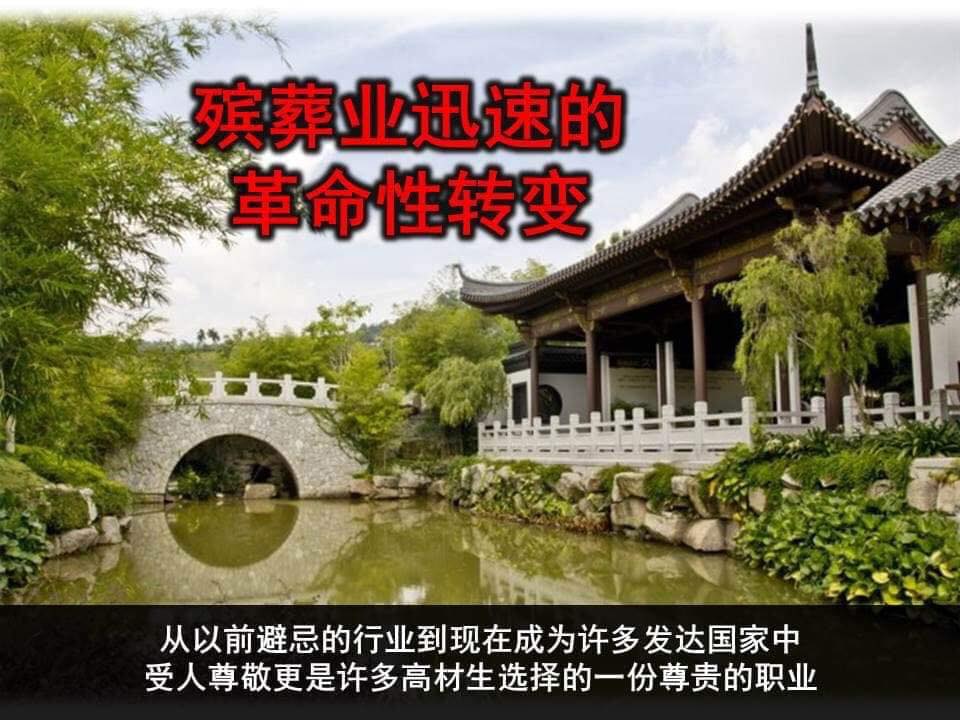 Funeral Job in Nirvana Singapore
Nirvana Singapore provides a holistic platform for you to start your entrepreneurship in funeral jobs and career. If you are a house wife, self-employed, retiree or someone who is looking for the full time or part time job to earn additional income or gain exposure to funeral jobs, Nirvana Singapore is definitely a right place for you to join. You do not need to have prior experience to join this funeral industry, what you need is the passion to help others and willingness to learn. I am a successful and professional funeral service planner. I have a structured training programs to guide the new joiners to start their career in this bereavement care industry. By joining us, you would be able to gain the experience in building your marketing strategy in funeral industry and hands-on assignment in sales of products and services. The jobs in Nirvana Singapore mainly include provides consultation to the families for afterlife pre-planning according to their affordable budgets, offers counsel and comforts to bereaved families and arranges the prayer services. The income of the funeral jobs depends on individual's performance. Nirvana Singapore has the system to reward individuals based on individual's effort which is completely at own-time-own-target basis. It provides the job opportunity for individuals to build personal business in funeral industry.
Please contact us when you have the following questions:
Are you looking for the opportunity to have the exposure in funeral jobs?
Are you passionate in learning Chinese culture especially in funeral customs?
Are you facing job security issue in your current career?
Are you seeking for the chance to switch to another industry?
Do you enjoy helping others through the difficult times?
Do you want to setup your own business with the lowest start up cost?
Do you want to build a team of members who have same goals as yours?
In summary, Nirvana Memorial Garden in Singapore is a columbarium and funeral services provider. We offer a variety of careers in the funeral and memorial services industry, such as:
Sales and Marketing: Helping families choose memorial products and services that meet their needs.

Customer Service: Assisting families during the pre-planning and arrangement process.

Funeral Director: Overseeing the funeral service and coordinating with other professionals involved in the funeral.

Memorial Counsellor: Providing emotional support and guidance to families during the grieving process.

Operations and Management: Overseeing the day-to-day operations of the columbarium and ensuring that all services run smoothly.
How to join Nirvana Singapore?
Please do not hesitate to contact us. Upon receiving your enquiry, we will brief you about the business details over the phone calls. We will then meet up in Nirvana Singapore to give you a site tour, so that you will be able to understand the details of our products and services. After that, you will be given the new agent training provided by Nirvana staff. As part of learning process, we will equip you with the knowledge and skills in this funeral industry by giving you the opportunities of hands-on practices as well as sharing sessions.
What is the income as afterlife planner?
The earning is in commission basis. The earnings are depending on individual's efforts and targets.  We are a team of successful afterlife planners who are earning hefty income in supporting our families. We will guide you in achieving your goals in funeral career.