Premium Funeral Services in Singapore, provides one-stop services include free funeral consultation, embalmment, deceased transfer, funeral setup, prayer services, funeral emcee, director, hearse escort, bus transfer to crematorium, online obituary, etc. Offers different religious funeral services for Buddhist, Taoist, Christian, etc.
Nirvana Memorial Garden offers one stop funeral related products and services, including urns, cremation memorization products,handcrafted paper models, flowers, catering services, photography and other ancillary services. Funeral services could be provided at our funeral homes, third-party owned funeral homes, churches and the homes of our customers. Our funeral packages are tailored to our customers' requirements, according to their respective cultural and religious practices.
Journey with Love, First in Asia signature spa treatment is delivered by a team of professionally trained female embalmers & beauticians dedicated to rendering their immaculate services with a genuine heart for the deceased body. The family members could pay respect to the last journey of departed love ones by witnessing the whole embalmment process
3. Professional Funeral Services
Preparation of Memorial Ceremony

Coordination of Funeral Service and Memorial Ceremony

Funeral Procession Service

Cremation & Retrieval of Ashes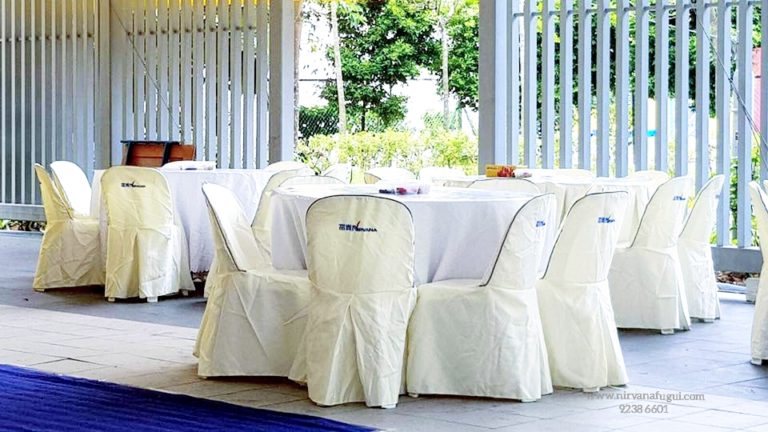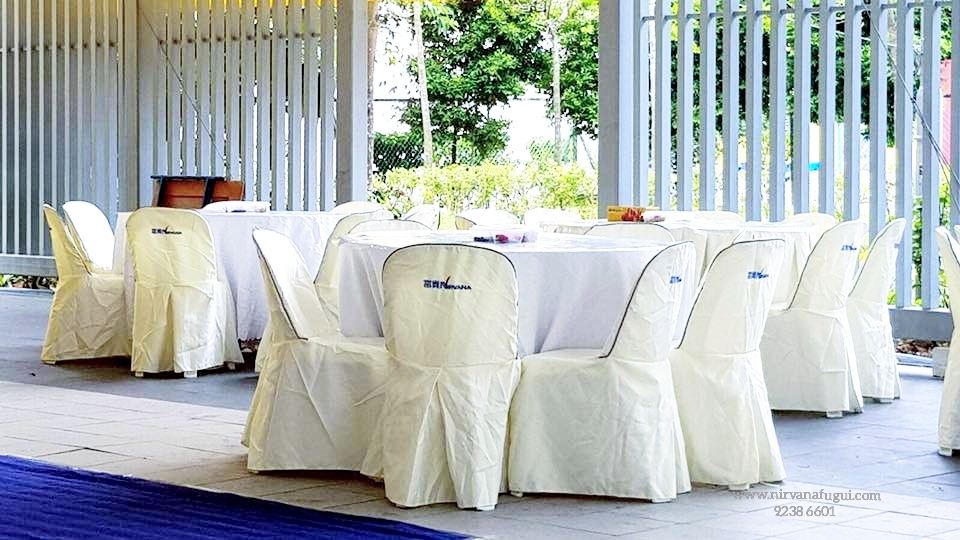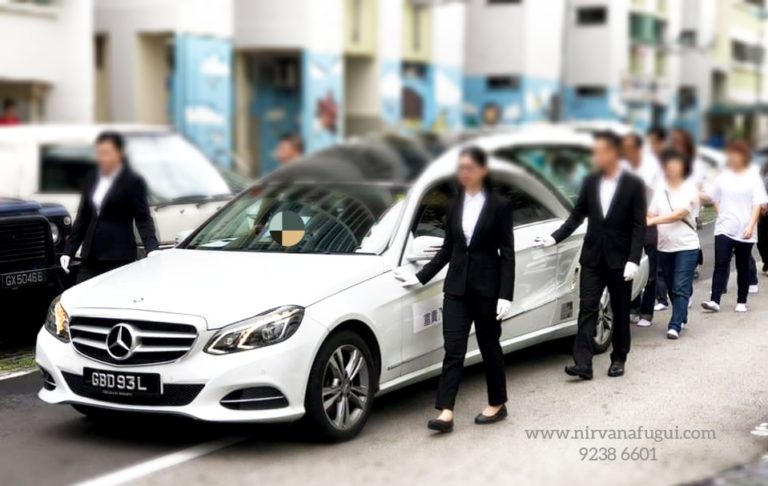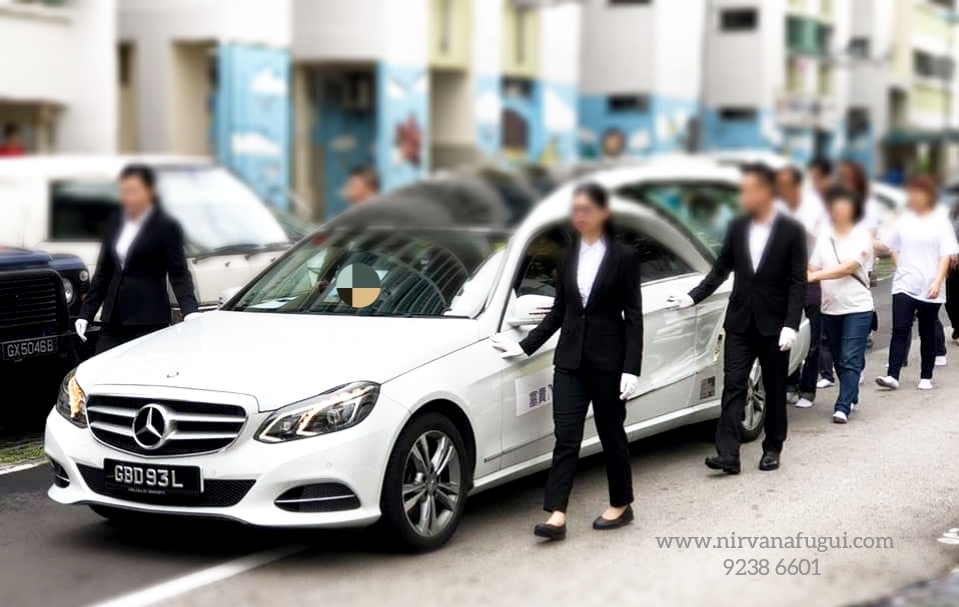 Question 1:Could we pay the funeral package with monthly installment instead of lump sum cash?
Yes, you can. You could have up to 48 months (4 years) monthly installment with 0% interest rate. You could pay by credit card or GIRO.
Question 2:Is there expiry date for the funeral package?
No. The funeral package could be used for many many years later (i.e. 30, 50, or any year). There is no expiry date.
Question 3:Do we need to pay additional amount when the price goes up due to living cost (i.e. GST, etc)?
No. The price of the funeral package is locked at current time. It will not change in future. That is the main reason most customers opt to buy now than later.
Question 4:Does the funeral package provide the bus transportation?
Yes, the package covers the cost of bus transportation. The bus has capacity up to 40 people. It will transport from funeral wake location to Mandai crematorium then back to funeral wake.
Question 5:Where will the funeral wake be held?
Customers could choose to have the funeral wake at HDB or funeral parlor provided by the package. The funeral parlor is located at Sin Ming area.
The main hall of Nirvana Memorial Garden is undergoing major construction. Once the new building is completed (estimated by 2023), there will be few funeral parlors at level 3 and level 4 inside the main hall. It is free of charge to use the new funeral parlor with our funeral package.
Question 6:How do we activate the funeral package?
The 24 hours hotline has been provided in the funeral package. Please call us or our hotline, we will be there to provide the immediate help. We understand that when the loved one departs, there will be tremendous emotion swings. Once received the call of activation, we will take care of the funeral procedures so that our customers could have peace of mind.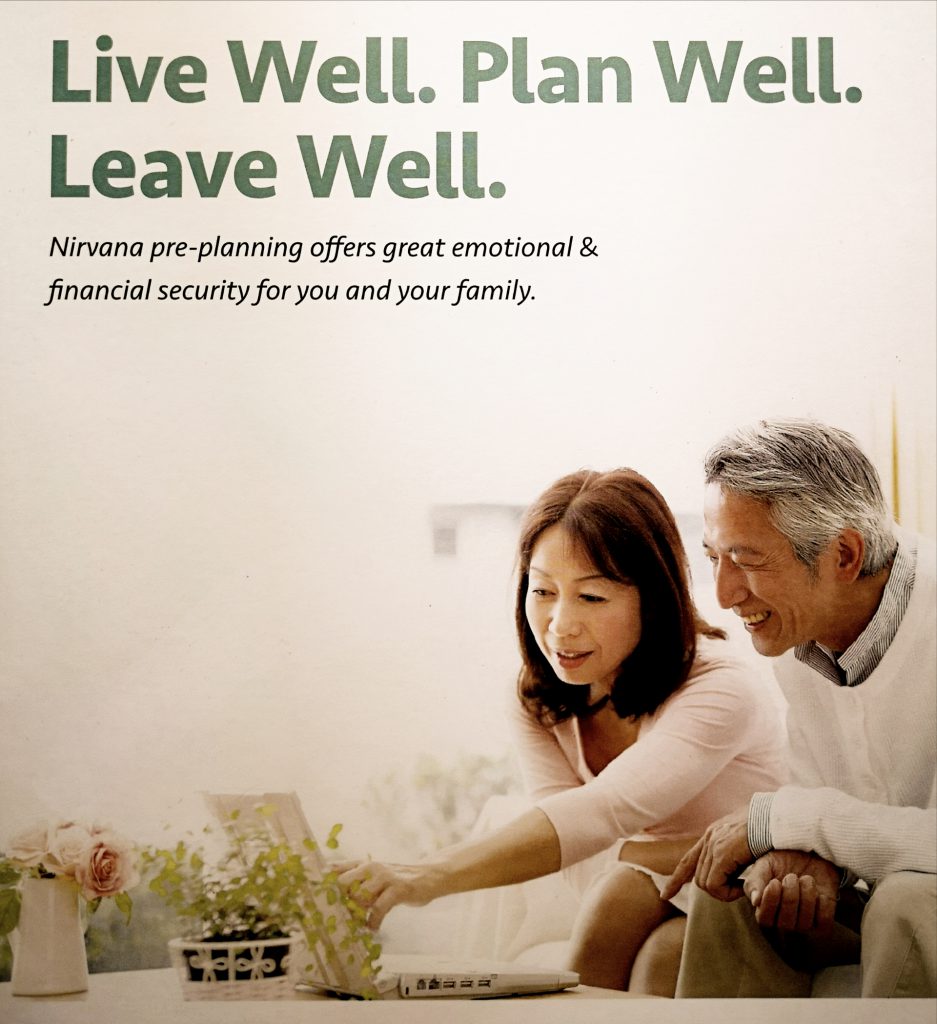 4 main reasons why many customers get the Funeral Service Package from Nirvana for Pre-planning purpose:
The total cost of funeral package is "locked" at current price now. There is no worry on the price increment in future due to GST, Cost of Living, etc. 
Nirvana provides 24×7 funeral services. Unlike other funeral service providers, there is no additional charges by Nirvana during holidays like Chinese New Year, Christmas, etc.
Nirvana Memorial Garden is a financially strong company which is able to provide funeral services in bereavement care industry for many years. Customers are having peace-of-mind to utilize the funeral services in many years later.
When new funeral parlor in main hall of Nirvana Memorial Garden is completed after 2023, customers will have the option to utilize the new funeral parlor for free.
What to consider when choosing Funeral Service Package or Funeral Service Provider?
The cost of a funeral ceremony in Singapore is determined by the demands and expectations of the family. With so many options and packages available, it's critical for family members to find a reputable and transparent funeral service provider especially the majority of products include hidden prices and extra expenses. Some of funeral service provider will only reveal the additional cost after funeral is performed.
The following are the main considerations when choosing Funeral Service Package or Funeral Service Provider:
Don't misled by initial low-end prices
Many budgeted funeral service packages on the market are low-end. Family members are required to "top-up" additional funds for a quality setup or location.
2. Understand the services in the funeral package before signing up
Discuss with the funeral service provider on the services included in the funeral package. Always ask the questions if don't understand, a good service provider will be patiently explain the details.
3. Cross compare different funeral service providers
Contact different funeral service providers to get the quotes. You are welcome to contact us even you do not engage us for the services.
4. Find the reputable funeral service providers
It is such an important event to have a good farewell to the departed loved one, one should look for well-established funeral services that have been in business for a long time so that the quality services will be ensured. Nirvana has a team of professional funeral service staffs that included emcee, coordinator, etc.
Our Funeral Service Package Includes:
Free consultation for cost and procedures
Buddhist funeral services
Taoist funeral services
Christian funeral services
Freethinker funeral services
Personalized funeral services
Embalming and make-up services
Transfer from hospital and home
Fully equipped and air-conditioned memorial halls
Elegant funeral wake set up and decorations
Religious and prayer services
Professional funeral emcee, director, service team
Hearse services
Two ways bus transfer to Mandai
Cremation at Mandai crematorium
Online obituary and photo thumb drive
Free of charge for ash collection and 49 days praying services when buy niche from Nirvana columbarium