Located at Old Chua Chu Kang Rd, Nirvana Singapore (Nirvana Memorial Garden, 富贵山庄 Fu Gui Shan Zhuang) is the well-known and modern columbarium in Singapore. Build with fully air-conditioned and the auspicious elements of Feng Shui, Nirvana Memorial Garden is a splendid place to provide customer with a total peace of mind.
As a one-stop funeral services provider servicing the residents of Singapore, we know that the memories of the our loved one always remain deeply ingrained in our hearts. However, for most families, keeping the memories of their departed ones in hearts is not enough. Honoring their departed ones with a permanent memorial space usually plays a huge part in their healing. At Nirvana Memorial Garden Singapore (富贵山庄新加坡), we are taking great pride in helping families find a permanent way to honor the souls of their dear departed ones. We offer a broad range of resources and products to support them once they lose their loved ones, and also in the weeks, months, and years to come.
In commemoration of the Winter Solstice (Dong Zhi), a significant festival in the Chinese tradition, Nirvana Memorial Garden is delighted to announce …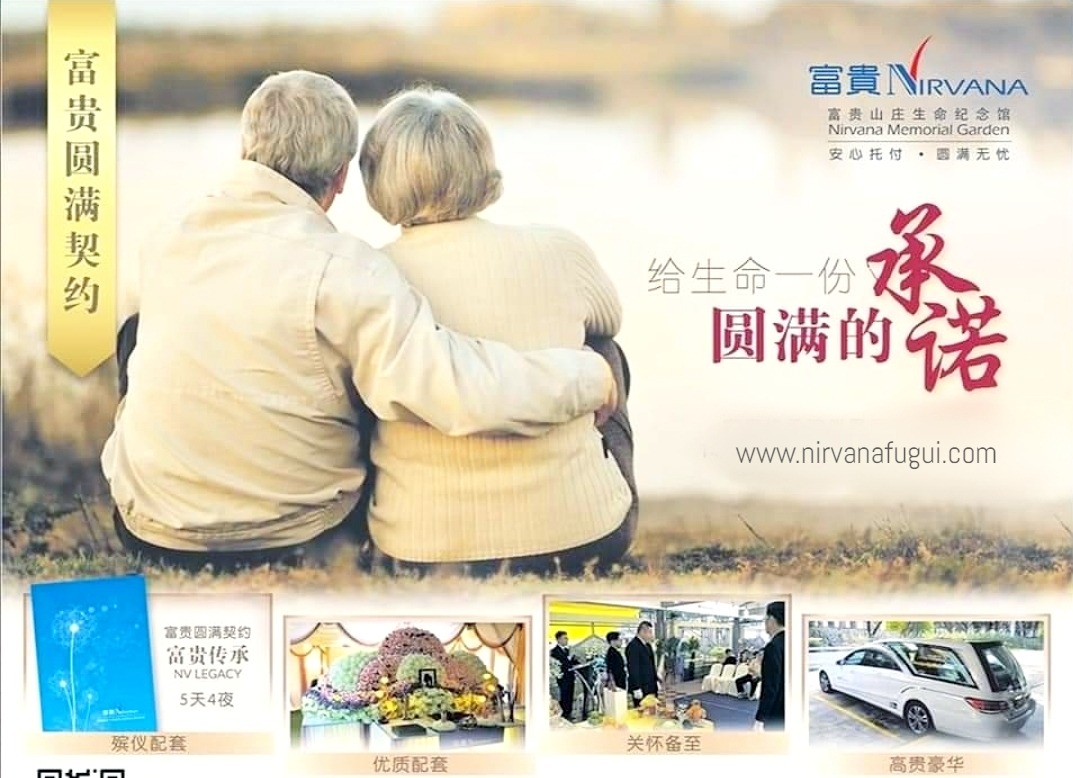 1. Relieve loved ones from financial burdens, stress and confusion
2. Prevent the family from making costly and hasty decisions
3. Help to hedge against inflation and ultimately save money
4. Allow individuals to decide their preferred service, choose their own rites and rituals.
At Nirvana Singapore Columbarium 富贵山庄(新加坡), each Niche carries a unique design with individuality in mind. The spacious and comfortable relaxation resting exudes a strong sense of harmony. Such an ideal final resting place fosters prosperity, wealth, health and longevity for posterity as the departed rest in peace. Feel free to choose from the single, double or family urn compartments at affordable prices. Our columbarium cater to the Buddhists, Taoists, Christians, Catholic and Free Thinker.
Nirvana Memorial Garden offers the Columbarium which is built with state-of-the-art facilities. It is meant for provision of a pleasant and comfortable environment for the deceased and their kin. There is a cafeteria established to comfortingly bring families together to enjoy a drink or a meal after leaving their loved ones to rest after visiting them.
Singapore Nirvana one stop funeral package offers worship services, prayer services, paying respect to the spirits of the deceased. This means families who wish to perform special services for their loved ones get the opportunity to do so and are even provided with amenities, such as praying halls so they can hold their ceremonies or services privately.
Our funeral services packages are tailored according to our customers' respective cultural and religious practices. We offer our funeral services packages both on an as-need and a pre-need basis. The Columbarium also offers follow-up services (after funeral services) for families who wish to make offerings, prayers, and other services to departed loved ones during special occasions such as anniversaries, Chinese New Year, Vesak Day, and other special dates and occasions. 
Ancestral Tablet has been the very symbol of Chinese ancestral worship that dates back to the ancient Shang Dynasty.
Ancestral Tablet takes up the central position at the altar of any traditional Chinese home. It is a sacred item that connotes the virtue of filial piety. Ancestral Tablets in Nirvana Memorial Garden (富贵山庄新加坡) are good alternatives for couples who do not have time to attend to the worship rituals at home.
Company Profiles
Nirvana Memorial Garden Singapore (Fu Gui Shan Zhuang) was invested by Nirvana Asia Group in Malaysia Nirvana Group in 2009. Total S$50 million (approximately MYR 120 million) was used to rebuild the columbarium temple, called 安乐山庄, located at the old Choa Chu Kang. After the renovation completed in 2011, Nirvana Memorial Garden Singapore houses more than 40,000 "six-star" columbarium niches. Currently, the Block B (Main Hall) of Nirvana Singapore is under going the major reconstruction which the floor level will be increased from two to nine levels, the renovation is expected to be completed in 2023.

In 2012 Asian Funeral Exhibition (AFE), Nirvana Singapore won many awards such as "Outstanding Brand of Asian Funeral Service Industry" and "Outstanding Award for Multi-Asian Expansion". In 2016, Nirvana Singapore appealed successfully and was granted by Singapore government to extend the lease term from 30 years to 99 years, from the original 2029 to 2098! In September 2018, Nirvana Singapore have been awarded the title "Largest Bereavement Company in Singapore" by Singapore Books of Record (SBOR).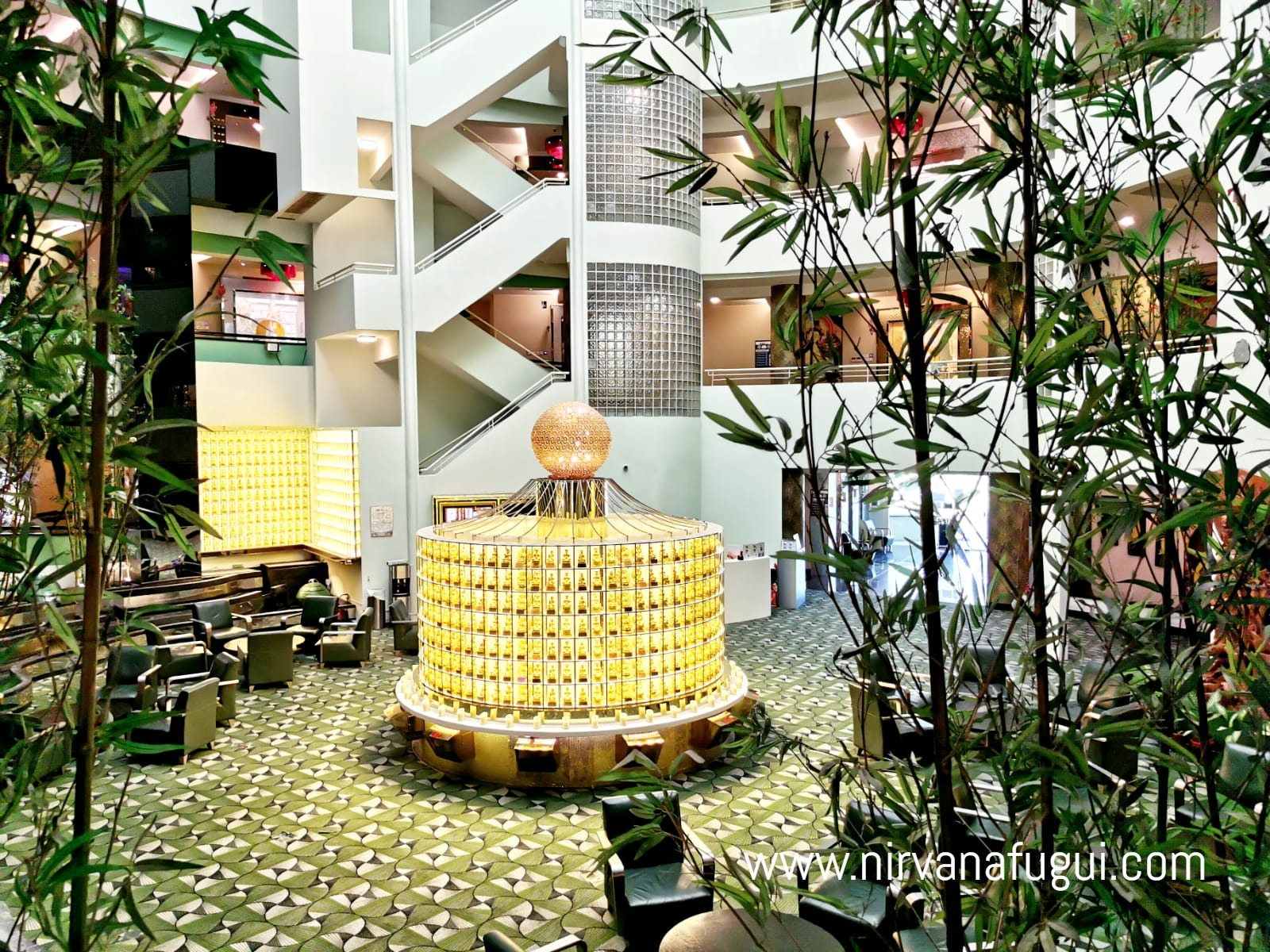 Since its establishment in 2009, Nirvana Singapore has provided its …
在2023年3月26日(星期日)那天的早上,大概是九点多,由我的儿子驾车,先去武吉班让的商家处去购买一些祭祀所欠缺的祭品,买了之后,就赶紧的出发,首先抵达蔡厝港的私营骨灰安置所"富贵山庄"之处,在这里祭拜我的祖父、祖母、父亲、母亲、以及我的太太,祭拜完毕后;就立刻再赶往蔡厝港的政府骨灰安置所之处,在这里祭拜我的三弟、三小婶,祭拜完毕之后,就直接回家了!(至于过程与详细的时间)我并没有记录.因此就无法提供明确的信息。
Excellent service provided by Keh Sin and her team from Nirvana. Very professional and helpful in arranging and planning for Kong Teck Ceremony. Thank you Keh Sin and her team. 👍🏻
Kexin is always sincere and helpful. She is well organised as I believe customer service is her top priority because even when she is busy she will delegate one of her colleagues to assist me. To make sure whenever I need help, there's someone to be by my side to support me. I feel very much appreciated 🙏🏻 I am thankful that I had met her
We would like to thank Keh Sin from Nirvana for their sympathy and professionalism during this painful process. The customer service experience we had with them was simply second to none—brilliant. From the initial phone call to the end of the process, everything was reassuring and professional. Thank you for the first class service.
Peaceful and spacious environment Good to do pre planning early Good service by kehsin 🙂
第一次接触富贵山庄,发现跟想象中的很不一样。环境非常清幽舒适。 可欣非常专业很友善,她非常耐心地跟我解释殡葬仪式的细节,也乐于回答我所有问题。谢谢你可欣!
今天很開心能讓母親的人生更圓滿。父親和我們都覺得很欣慰。謝謝可欣,來叔還有師父今天的幫忙,讓一切順利進行,圓滿。感恩🙏🏻🙏🏻
I engaged Nirvana Garden @ Old Chua Chu Kang to do a Chinese customary rituals for my ancestors and deceased parent and deceased siblings last month. This rituals required couple of months of advance preparation. Ms Ang Keh Sin from Nirvana Garden was assigned to handle the job. She met up with me several times to check my requirements and provided me with very detailed information to all questions I asked. On the day of the rituals, she led a team of staff standing by at site to offer assistance to my family and relatives attending the event all day long. I am very satisfied and impressed with the professional services rendered by Ms Ang during the whole process. Also those monks engaged to perform the chanting service were serious and executed well. The whole set up at the site was impressive. The air conditioning event hall was large and comfortable for our crowd of 40 people. The rituals was a success. A Big thank you to you, Ms Ang and to Nirvana Garden.