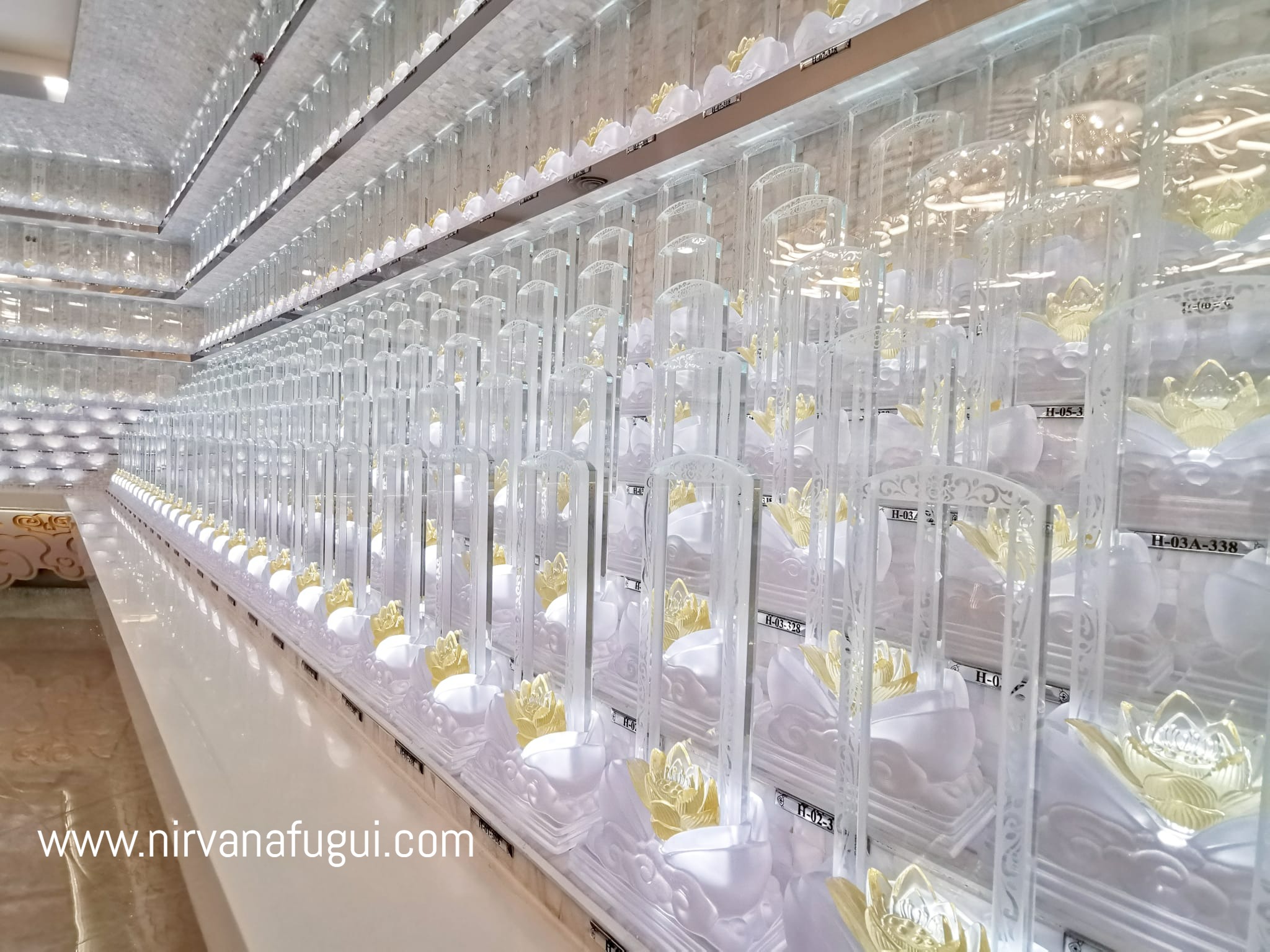 The hometown of this group of customers is in Penang of Malaysia. They are from a traditional Hokkien family. When the old …
机缘巧合下找到了可欣(Mdm Ang Kehsin),从她丰富的经验而认识了山庄! 喜欢富贵山庄舒适自在的环境,依风水设计的高贵骨灰塔殿与典雅的神主牌位,因此我们做出了最好的安排,选择了富贵山庄作为先人的最后安息之地。 尤其难能可贵的是可欣的售后服务,依然是如此的贴心与真诚,原本对祭祖完全一窍不通的我们,因为可欣次次耐心亲切的帮助,而轻松学会了 ! 感恩有幸遇到可欣 ! 谢谢可欣真挚诚恳的服务态度😃
当我开始想做事前规划时,才开始从网上认识了富贵山庄的可欣,我联络了可欣,在她的帮助之下,我也开始认识富贵山庄,她也很乐意回答和帮助我有关事前规划要怎样去进行。还记得我联系可欣时刚好是在今年的清明节,我告诉她这个时候不想去富贵山庄看看, 她很细心也很有耐心回答我想知道的。也会发一些有关富贵山庄的福位让我多了解。 从中我看上了78的 Ying Xi Ge.  为了我的要求方向,可欣还帮我跑几趟去看方向。 就这样我也很快就做了决定。 有了可欣的帮助我也省下很多时间。成交后的服务也很重要, 我有问题微信她,她都会回复和打电话给我。可欣因为你的真诚和耐心的服务。 在这里给你5个星星🌟
I approached Keshin back in Jul 2020, after several round of follow up, I finally decided to visit the 山庄 with my mum as we were looking at pre-planning for my late grandma. Keshin is very detailed and nice and we truly like the environment of Nirvana. When ah ma passed on in May 2021, Keshin guided me throughout on what I need to do and also her aftersales service is so good that my aunt and uncle also do their afterlife pre-planning with her! Afterlife planning may sounds alien especially to young generation but death os inevitable and its not like a taboo that we should avoid talking about It's definitely something we need to look into as during the short funeral wake all I want is to spend time with my loved ones instead of rushing up and making decision.
我们喜欢富贵山庄的环境,决定在这里做了规划。谢谢可欣耐心的解说和导览。
宫殿式的环境,温馨的服务,真诚的对待,绝对是人生的最后一次完美选择
Excellent service provided! Kehsin is meticulous in providing details on my afterlife planning without judging my young age. She spent time going thru different products and help me to understand the product that can fulfil my needs and to my best interest. In a service industry similar to insurance, this will be my last insurance in the lifetime and I'm very fortunate to have meet Kehsin and her team. I want to take a minute to compliment her dedication and high degree of working ethic, placing her client as priority. Highly recommended to anyone who is interested to engage in her expertise!
A nice columbarium.
We visited this columbarium with our parents. We were satisfied with their services and environment. We decided to buy the niche and ancestral tablet for pre-planning.