Columbarium (or Columbaria) of Nirvana Singapore provides the best columbarium niche. The temple columbarium is designed with best Feng Shui (风水)layout. The columbarium niche is a perfect Final Resting Place for departed loved ones to rest-in-peace.
Burial vs Cremation?
National Environment Agency (NEA) of Singapore introduced the New Burial System (NBS) in 2007, limiting the burial time in the public cemetery for 15 years. After 15 years, the grave will be exhumed and one will have 2 choices: get another plot to re-bury or cremate the remaining. Choa Chu Kang Cemetery is the only Singapore cemetery that still accepts grave burials. Most of the Singaporean will prefer having cremation in Mandai Crematorium.
Deciding how to handle loved one's cremated ashes?
When a loved one is cremated, one might not sure what to do with the urn and the remains. Placing urn at home is somehow inappropriate for one or family members. Many people find that this is not their first choice and would like to commence with a full funeral service despite the cremation. While it is quite romantic to think about possibly spreading the loved one's remains in their favorite place or out at sea or inland, most people may not want to do that as one will not have second chance to "re-gather" back the remains for remembrance whenever possible. Thus, many families have turned toward the option of interning the urn in columbarium.
What is a Columbarium (or Columbaria)?
The Columbarium, also called Columbaria, is a sacred final resting place. It could refer to a room or wall, that built with columbarium niches. Nirvana Memorial Garden currently has up to total 28 columbarium suite rooms. Every room consists of columbarium in unique theme. The themes of the columbarium are well-designed to meet the preference of Buddhist, Taoist or Free-Thinker. Most of suites are Buddhist Columbarium. There are 3 Free Thinker Columbarium suites, suitable for family members of Christians, Catholic, etc. Nirvana Singapore is expanding the structure of the buildings, so that more columbarium could be constructed to cater for the increasing demand in Singapore.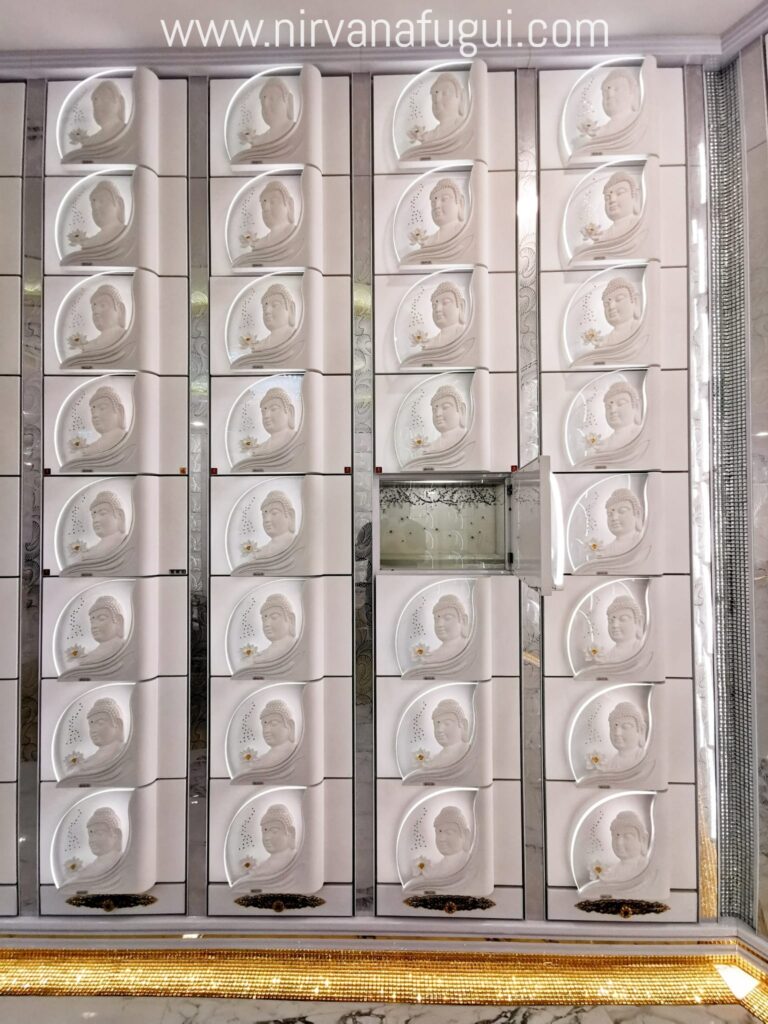 What is a Columbarium Niche?
Columbarium Niche is also known as a cremation niche, which is a single compartment within the columbarium that holds cremated remains. The niche can be part of elaborate, decorative structures or a simple room with shelves. It can be indoors or outside. The front can be clear glass to display the urn or behind a metal door. Columbarium niches vary in size as well. Most cemeteries offer several sizes for individuals, couples, or families. There may also be larger, more expensive niches and smaller, and more budget-friendly niches in the same columbarium. The specific sizes and options will vary with each location and design.
Differences between Public and Private Columbarium in Singapore?
The public columbarium is also called government-managed columbarium. The price of public columbarium niches is above $500 (this does not include marble plaque cost of about $1000). Besides, it is based on the first-come-first-serve basis, there is additional charge of $250 for any location change request.

Nowadays, a lot of wealthier people in Singapore go for private columbarium as they could choose the niches with preferred Feng-Shui (风水). There are total 61 private columbarium in Singapore. Most of them are attached to religious sites like temples or churches. Among them, only two are truly privatized columbarium, and one of them is Nirvana Memorial Garden.

Generally, Private Columbarium provides:
- Comfortable Final Resting Place
- Choices of Niche Design and Facing
- Different Pricing Ranges
- Worshiping Services

How to decorate Columbarium Niche?
Some people believe in Feng-shui while some prefer to customize the inner design of the columbarium niche. It is very common that people design and decorate the niches with the miniature items as deceased's home.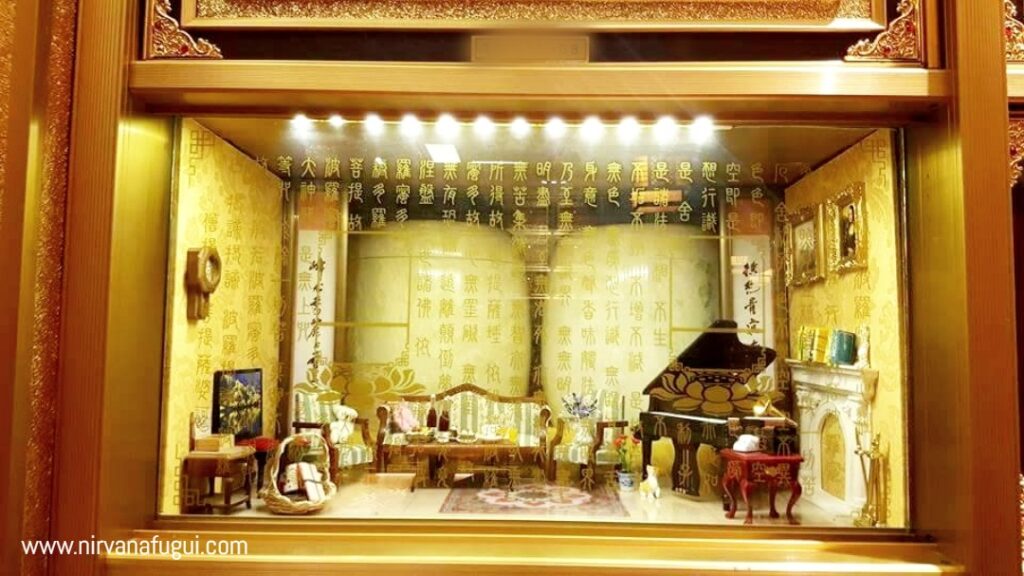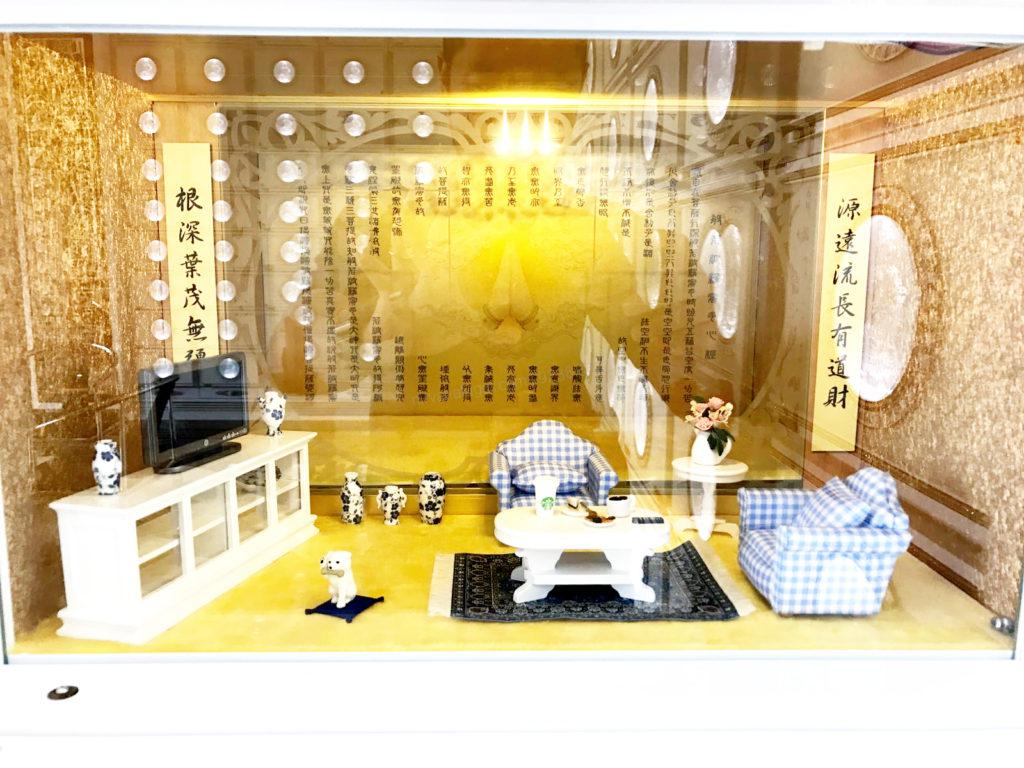 Which niche level to choose in Private Columbarium?
There are total 8 or 9 niche levels in columbarium suite. The definition below is for reference only:
- The 5th niche level is most popular as it is at "eye-level". It is convenient for family members and relatives to worship their departed loved ones as they do not need to kneel, squat or look up.
- The 1st or 2nd niche levels are commonly known as "filial" levels, as the children and grandchildren have to kneel to worship.
- The 3rd or 4th niche levels are commonly known as "wealth" levels, as it is suitable for those who prefer to sit and worship their ancestors.
- The 6th or 7th niche levels are commonly known as the "guarding" level, which means that the ancestors are always looking after the descendants.
- The 8th or 9th niche levels are commonly known as the "respect" levels, as to symbolize the virtues of high morality.

** Since every niche in Nirvana Singapore is having good Feng Shui, individuals could choose their own preferred choices based on their own budgets.
Why pre-planning for Columbarium Niche?
Singapore government encourages the pre-planning for afterlife care. If there is no intention to go for options like sea burial or inland ash scattering, pre-planning for columbarium niche is highly inspired. The reasons:
Having options to choose the location of columbarium (facilities, maintenance, conditions, etc)
Having options to choose the design of niche (religion, decoration, etc)
Relieve loved ones from financial burdens, stress and confusion.
Having options of 12, 24, 36 monthly instalments instead of last minute lump sum cash payment.
Having options to decide preferred service, choose their own rites and rituals.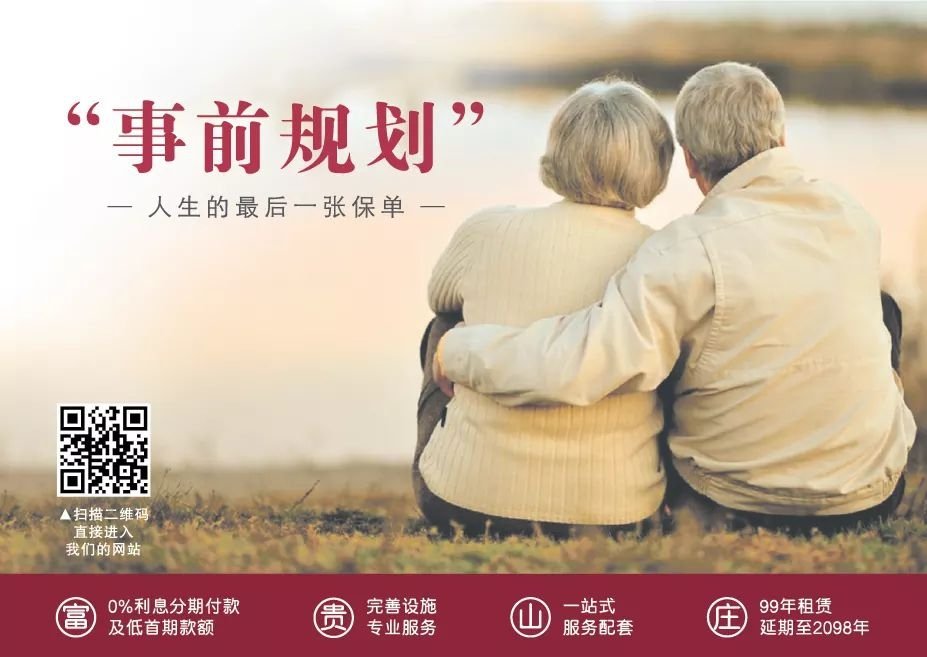 What determine the price of Columbarium Niche?
Facilities of Columbarium

The design and decoration of the Columbarium shall make adults and children feel comfortable and willing to visit at anytime again.

The Columbarium shall have enough space for the family to gather, allow space for relatives and friends to worship and interact during visits.

Columbarium without air-condition is less expensive than those with air-condition.

Some high-end columbarium and niches comes with access cards for privacy purpose.

Location of Niches

Most people prefer to have urns at eye level, to make it easier for visitors. Some prefer to be higher up to have better views, while some prefer bottom as visitors would bow the body completely while praying. Generally, the highest and lowest niche space could be cheaper.

Different position of the niche, so-called Feng Shui, would have different prices also.

Size of Niches

A 1 niche can accommodate one urn, while a 2 Niches have space for two urns. There are niches to allocate 4, 8, 16 and 24 urns. Normally, these are designed for big families.

Time of purchase

If purchase through pre-planning, it can be 20 to 25% cheaper as there are promotion at discounted price. If purchase due to urgent need, the cost could be higher with lesser preferred choices.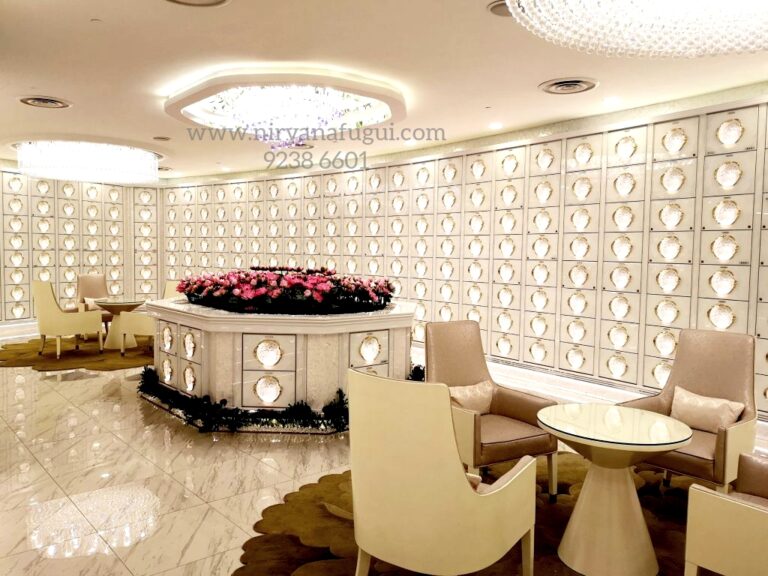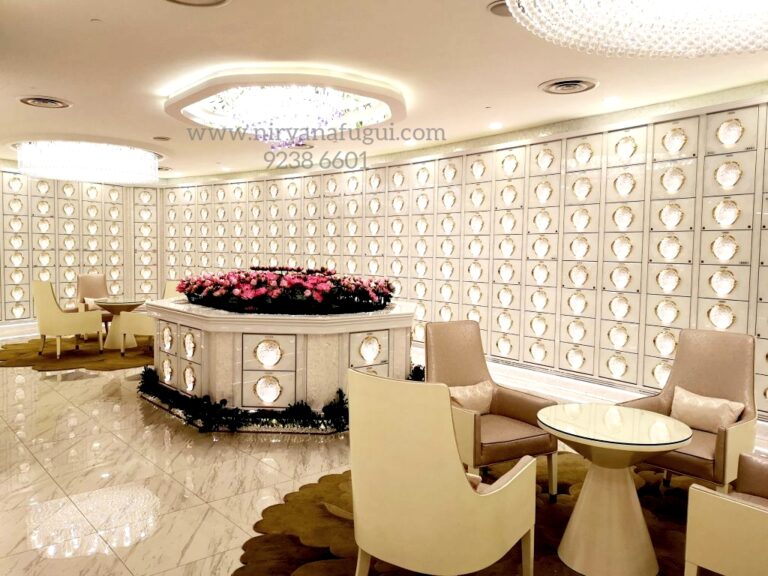 What is inside Nirvana Columbarium?
At Nirvana Singapore, each compartment are unique design with space for individual style. It is a spacious and comfortable resting place which is in harmony with a peaceful environment of great splendor and serenity. The departed will be able to rest peacefully while their descendants acquire abundance of prosperity, health, longevity and great fortune.There are superb choices of single, double, or family compartment at affordable prices for choices and also caters the needs for the Buddhists, Taoists, Christian and etc. Birth and death is a natural cycle. Fortunate are those who are prepared for the afterlife in advance.
Block A – Ju Xian Dian (聚仙殿)
The sacred statue in the temple is called the Buddha, guiding the ancestors to the bliss land. The roof ceiling is also unique, allows the flow of natural sunlight. The fascinating environment and green scenery, making Ju Xian Dian a great place for families to gather and chat with each other.
The building follows the five elements of Feng Shui, which are Metal, Wood, Water, Fire and Earth. The Metal is referring to golden Buddha, the Wood is referring to the surrounding green bamboo, the Water is referring to live flowing water, the Fire is referring to the light from the ceiling and the Earth is referring to the ashes in columbarium. In the center, there is Nine-Turn Feng Shui Ball which is making the five elements into effects. The continuous momentum shines on the ancestors, and their descendants!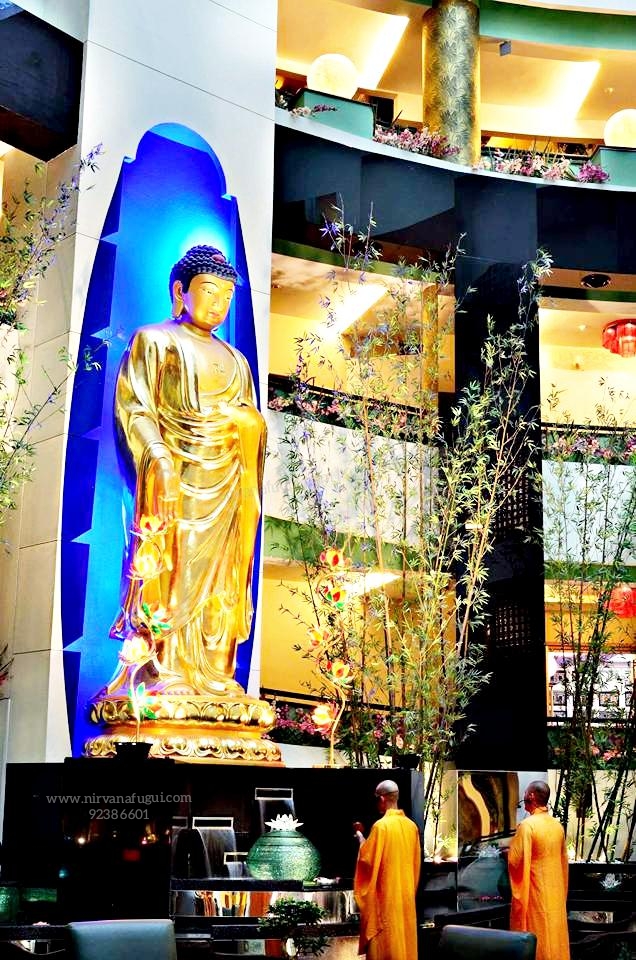 Block B – Three-Buddha-三圣殿
The Three-Buddha-三圣殿 have three 10-meter-high Buddha statues, namely Amitabha, Tibetan Bodhisattva and Avalokitesvara. It is said that these Buddha statues are heavens, carers of people and earth.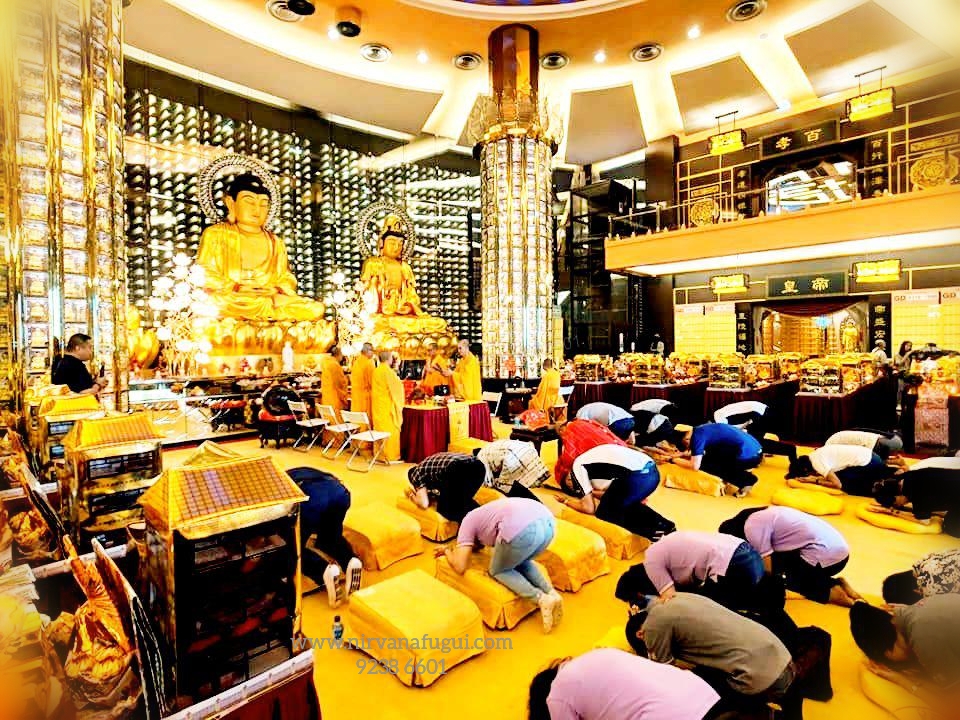 Block C – An-Ling Suite 安灵厅
This is special room where clients are allowed to keep the photographs of their departed one for forty nine days. Constant religious chants and prayers are offered in this suite which makes the clients happy and glad that the souls of their dear one are in a peaceful home.