Established in 2009, Nirvana Memorial Garden' 富贵山庄' is a modern privatised columbarium with high-end quality niches located at Old Choa Chu Kang Road. Here are many reasons customers choose Nirvana columbarium as the final resting place.
1) Modern Facilities
The columbarium is fully air-conditioned with comfortable furnishing and spacious rooms, thus providing a conducive environment for people to pay respect and pray to their ancestors. The beautiful garden landscape surrounding the columbarium offers a peaceful and refreshing atmosphere for the dearly departed and their loved ones.
Nirvana columbarium consists of three blocks of columbaria. Each block has its unique designed suites. While most of the suites are catered for Buddhist and Taoist niches, there are also suites for Christians and non-believers. The columbarium houses over 40,000 niches after an earlier renovation in 2011. The columbarium also has a well-designed interior, majestic thoughtful layout, and a welcoming entrance to give visitors a comfortable visit experience.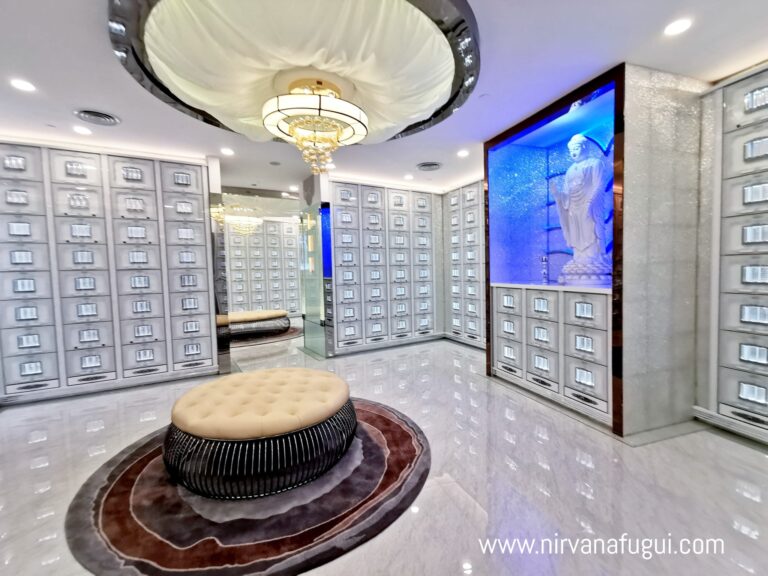 2) Customer Service
Nirvana columbarium is also well known for its immaculate customer service. Based on the testimonials given online, customers felt acknowledged and welcomed by the polite and patient staff at the columbarium. They gave them the feel of service from a six-star hotel. Therefore, its perfect customer service is a value-added reason why some people prefer to choose the columbarium as their final resting place.
3) Prayer Service
Buddhists believe that after death, the soul will leave the body and travel 49 days before being reborn into the next life. Similar to Buddhism, Taoists also believe in the concept of samsara (or lun hui). To safely guide and protect the soul in its journey to the afterlife, it is essential to send prayers, especially during the 7th, 14th, 21st, 28th, 35th, 42nd, and 49th days.
In this way, the soul of the dearly departed will be protected so that they can be reborn into the next life. The prayers will also bless the dearly departed so that their next life will be as prosperous or better than the present. Moreover, the dearly departed will also provide blessings, good fortune, and protection to closed family members and relatives.
At Nirvana columbarium, newly departed urns will be safely placed in the An-Ling prayer room. It is where veteran Buddhist priests will do their daily prayer rituals. These daily prayer sessions play an important role in ensuring the soul's safe passage into the new life.
On top of that, larger-scale prayer ceremonies are also conducted during festive seasons such as Chinese New Year, Mid-Autumn Festival, Zhong Yuan, Qing Ming festival, and Winter Solstice.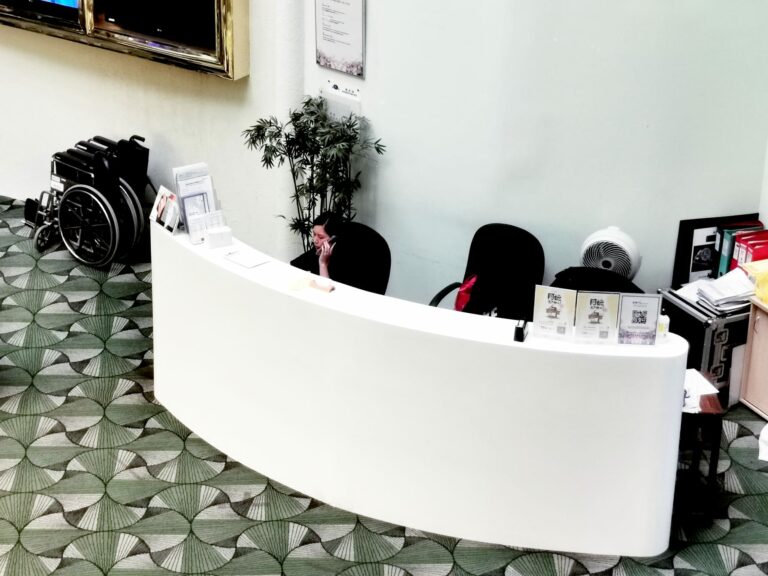 4) Fengshui Location
People who understand Feng Shui will know that Nirvana Memorial Garden is located at a good Fengshui location. Surrounded by picturesque mountain ranges, it provides an unlimited flow of 'qi' into its premise. Its interior settings were also constructed by taking into consideration of Feng Shui. A good Fengshui location for the columbarium will also mean countless blessings to be bestowed upon the families and the younger generations.
5) 99 years leasehold
Unless freehold, most commercial and religious buildings sit on 30-year leasehold land. In Singapore, there are about 61 private columbaria, mostly attached to temples and church complexes. When the columbarium reaches its 30th-year lease, it may or may not get the government's approval for a lease renewal. If the lease expires and cannot be renewed, the children or descendants of the deceased may need to relocate the urns to other places. Therefore, it can be costly and time-consuming.
In 2016, the management of Nirvana columbarium appealed and got the government's approval to extend the lease term from 30 years to 99 years or the year 2029 to the year 2098, which means to customers that it will give them peace of mind.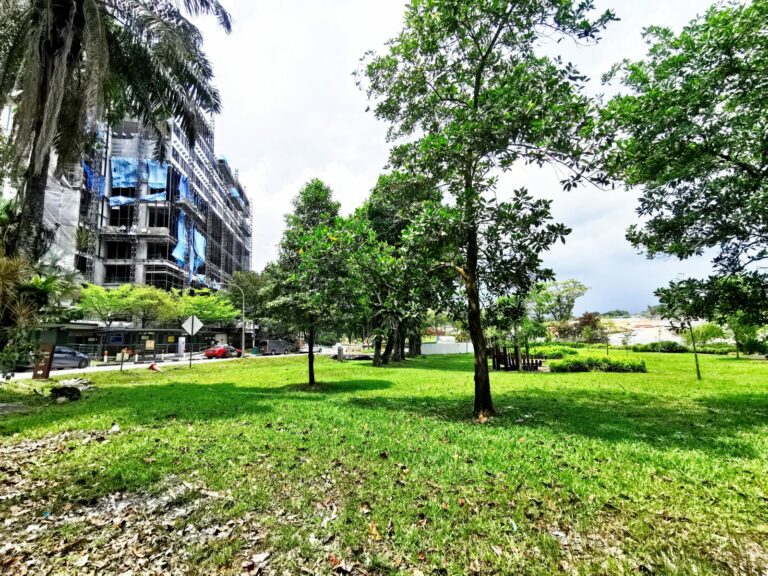 6) Pre-planning of Columbarium Niches
Nirvana Memorial Garden allows customers to pre-plan and book their columbarium niches in advance. This flexibility benefits the customers in many ways. First and foremost, it reduces the financial burden on the family members. It is because, upon death, it is very emotional and sometimes difficult to purchase a columbarium niche for a deceased loved one. Planning makes the customer responsible for arranging its final resting place.
Secondly, pre-planning helps the customers to select their most-preferred niche location. Within a suite at Nirvana columbarium, eight to nine levels of niche locations exist. Levels one and two are called 'Filial Piety' niches where children and grandchildren must kneel and pray sincerely to their ancestors. Level 3 and level 4 niches are called 'wealth levels,' recommended for the elderly who prefer to sit down and pray to their ancestors. Level 5 is where the eye-level niches are. Levels 6 and 7 are known as the 'Guarding' levels for ancestors to look after and protect their descendants. Level 8 and level 9 are called the 'Respect' levels, which symbolise the highest virtue and morality.
Therefore, the customer can choose their most preferred level by booking the columbarium niche earlier.
7) One-Time Maintenance Fee
Some temples' columbaria may require the customers' families to pay a monthly or yearly maintenance fee. At Nirvana Singapore, the customers need to pay a one-time maintenance fee. Therefore, it provides a long-term cost saving compared to other private columbaria.
8) Ancestral Tablets
The Chinese tradition focuses on the concept of filial piety. Housing ancestral tablets are a form of Chinese tradition. It allows families to pay their respect to their ancestors throughout the year. At Nirvana Singapore, we provide the services of ancestral housing tablets.
So, there are eight reasons why choosing Nirvana Memorial Garden as the final resting place is the best choice. For more information, please feel free to contact us!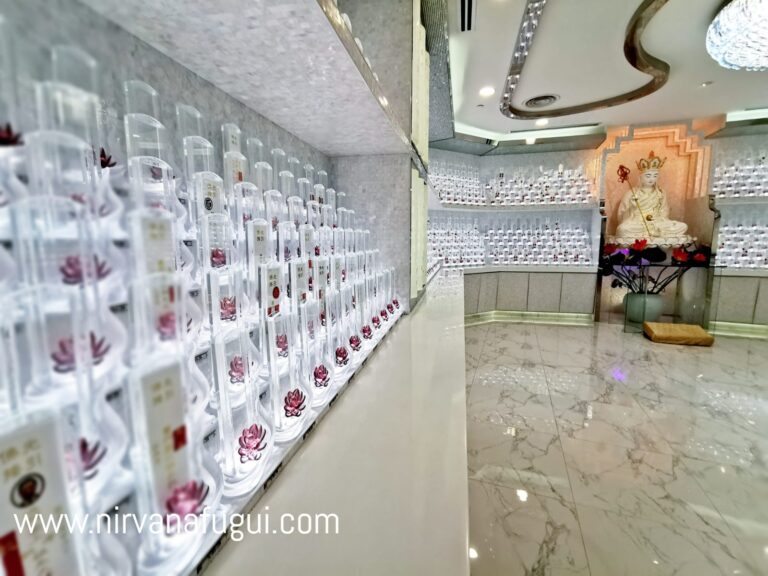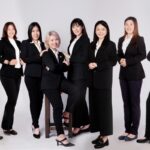 About Nirvana Singapore 富贵山庄
Since 2009, Nirvana Memorial Garden has been one of the most preferred columbaria in Singapore. With its modern luxurious facilities and conducive environment, it gives visitors a sense of peace and tranquillity when worshipping their ancestors.