Singapore has come a long way since its independence with rapid modernization and a rising economy. To save land space while ensuring that the departed citizens' final resting places are taken off, some had also witnessed the first crematorium and columbarium built during the early 60s. Let's travel back in time and understand briefly how our ancestors managed the burials of their dearly departed.
The Early Days
The departed were buried in cemeteries across Singapore during the pre-Japanese war period. Cemeteries were grouped based on individual dialects such as Teochew, Hokkien, and others for the Chinese. The site along Orchard Road, where the present-day Ngee Ann City is, was once a Teochew cemetery called Tie Swah Ting. The cemetery was then cleared in the 50s.
It was in 1962 when Singapore built its first public columbarium – Mount Vernon Columbarium. Back then, its crematorium had only one service hall, holding four cremations weekly. Cremation burial was still not popular until 1976 (9 years after Singapore gained independence). Due to its rising demand, Mount Vernon Columbarium extended its capacity with 15 blocks of columbarium that could house 3,000 niches in 1978 and added two cremation halls.
During the late 70s and 80s, Singapore began to expand its rapid construction of architecture and public housing estates. In the 70s, Peck San Theng cemetery was cleared to make way for present-day Bishan New Town. The cemetery's 324-acre land size was equivalent to about two third of Bishan town. In 1978, Singapore had about 213 cemeteries which occupied 3.7% of Singapore's land size.
As land is scarce in Singapore, more cemeteries need to be cleared and made way for urbanisation. During the last two decades, the Bidadari cemetery was removed to make way for new HDB estates. At the same time, Bukit Brown cemetery was cleared to make way for roads and housing by 2030.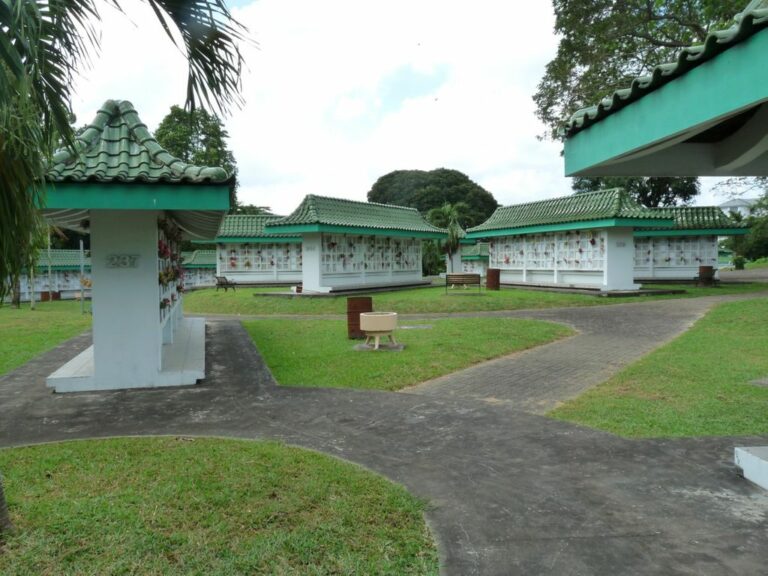 From Land Burials to Cremation Burials
Since the 1980s, more Singaporeans have been turning to cremation burials for their dearly departed convenience and well-maintained facilities. Cremation is also closely associated with Buddhist, Hindu, and Taoist funeral practices. It is said that the Buddha was also cremated after he passed away.
Moreover, Buddhists also believe that after death, the soul leaves the vessel (body) on the journey to be reborn into the next life. This concept of samsara (Life, death, rebirth) is believed in Buddhist, Hindu, and Taoist practices. Living beings will continue to be reborn in countless life cycles until they reach Nirvana (the state of the environment). And cremation is the quickest way to release the soul for reincarnation.
After the cremation burials, the remains of the departed will be kept in an urn. The urn will then be installed inside a niche of a columbarium.
Other than cremation burials, there are also sea burials and garden burials where the ash remains are scattered into the seas or trees. Though such burial practices may seem poetic, many people still prefer to store their departed loved ones' cremated remains in a columbarium. It is because they and the younger generations will continue to visit their ancestors to pay their respect.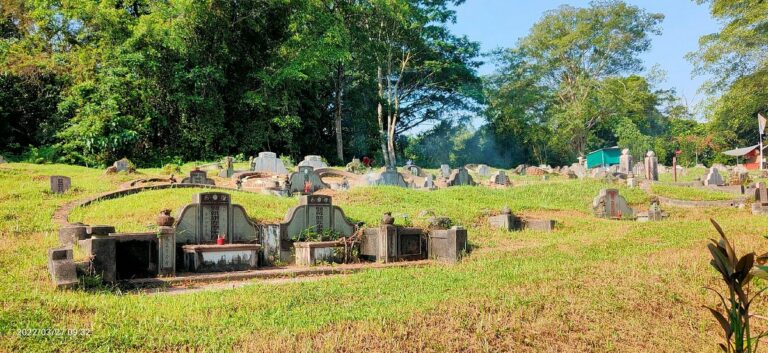 Public Columbaria
As land burials become limited, the population increases, and cremation burials are becoming more commonplace; the government built more columbaria to accommodate the demand. In 1982, two columbaria – Mandai Columbarium and Yishun Columbarium were built. These two columbaria were the first to start 'the high-rise columbarium' style.
In 1987, Mount Vernon columbarium followed suit with a nine-storeyed pagoda and a two-storeyed church-inspired building. Then years later, the government built the Choa Chu Kang columbarium. It can house about 147,000 inches across 18 blocks of four-storeyed buildings. Choa Chu Kang columbarium is the largest, followed by the Mandai columbarium (133,000 niches) and Yishun columbarium (16,000 niches).
The crematorium at Mount Vernon ceased operation in 2004 after the government designated Mandai crematorium as the place for cremation. Then in 2013, Mount Vernon columbarium had to make way for the present Bidadari HDB estate.
Private Columbaria
Presently, there are about 61 private columbaria in Singapore. Most of which are attached to religious buildings such as temples and churches. Due to limited spaces, the cost of the niches can be very high. Some private columbaria do not have a vast space for people to walk about. Some prefer installing their deceased relatives' niches in a private columbarium.
Hence, the place can be very congested during peak seasons such as the Qing Ming period. Thus, causing inconvenience for the worshippers. Some private columbaria may have one challenge: a commercial building lease is usually 30 years. The lease may or may not be renewed, subjected to the government's approval. Hence, it may create uncertainty, especially for its new customers, should they wish to place their deceased relatives' urns in its columbarium niches.
Therefore, people must check two things with the representatives of the private columbarium. Firstly, what is the remaining lease of the columbarium? And is there a possibility that the government can renew the lease?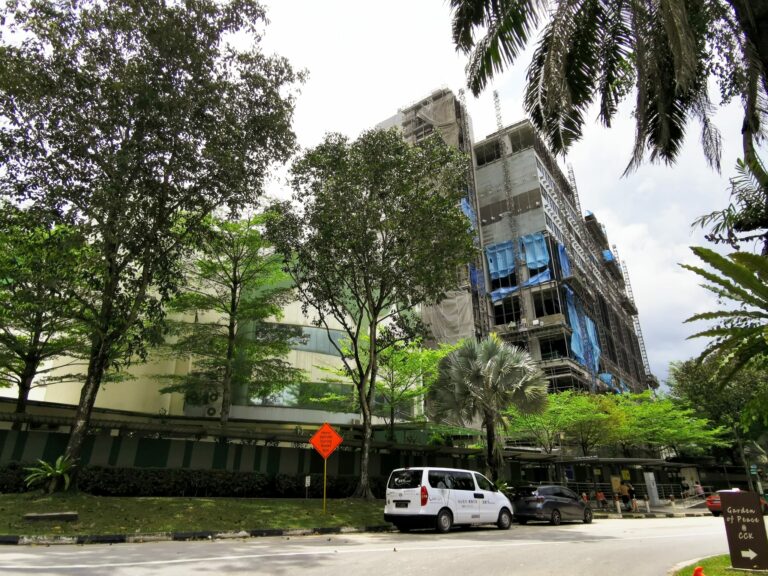 The year 2009 – The Establishment of Nirvana Memorial Garden
In 2009, Nirvana Memorial Garden was established to build a peaceful final resting place for the dearly departed and a conducive environment for people to worship their ancestors.
Located at Old Choa Chu Kang, this modern columbarium is fully air-conditioned with spacious halls and modern facilities. In total, there are three blocks of the columbarium. And within each columbarium, there are different suites.
Each of the suites has a unique design. At the same time, most suites are catered to Buddhist and Taoist believers. Some are also catered to Christian and Free Thinkers. The columbarium is also located at an auspicious Feng Shui location. Hence, it creates wealth and good fortune for its customers and their families.
The columbarium houses more than 40,000 "six-star columbarium niches." Presently, the main hall (block B) is under reconstruction in which the floor level will increase from two to nine levels. The reconstruction is scheduled to be completed by 2023.
In 2016, the management of Nirvana Memorial Garden also successfully appealed and was granted by the Singapore government to extend its lease term from 30 years to 99 years. Hence, the lease of Nirvana Memorial Garden is till the year 2098. Such extension will be good news to its customers and its families.
Moreover, customer service and prayer service are two fundamental reasons why some customers chose Nirvana columbarium. The bereaved families will enjoy peace of mind with daily prayer sessions from experienced Buddhist priests at Nirvana Singapore. Especially in Buddhist practice, prayer sessions are expected on the 7th, 14th, 21st, 28th, 35th, 42nd, and 49th day after death. This practice is known as Ji-Ling.
In summary, the history of the columbarium is often linked to the urbanisation of Singapore. It created the solution to land scarcity and provided a convenient way for people to worship their ancestors. Therefore, as the country grows, we as citizens must also accommodate and advance.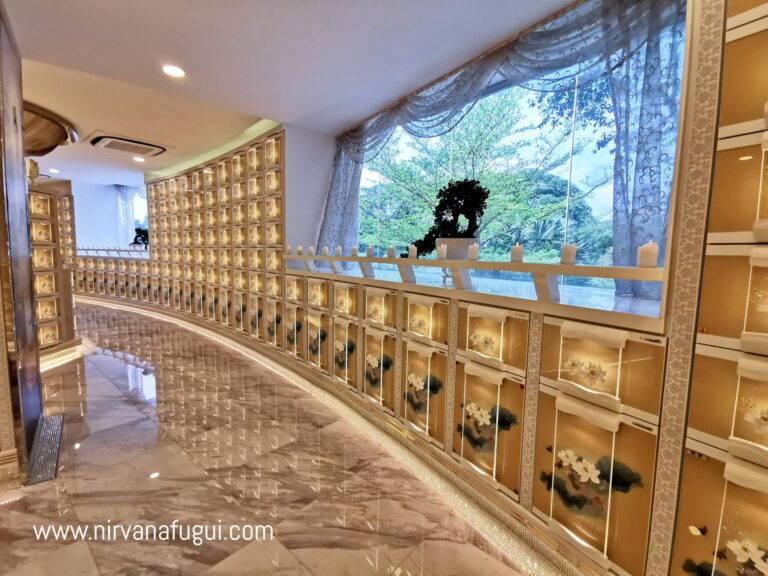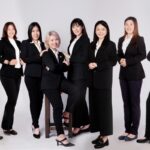 About Nirvana Memorial Garden Singapore
Nirvana Memorial Garden is one of the largest privatised columbaria in Singapore. Best known for its modern columbarium facilities, stunning landscape, and impeccable service. Learn more about Nirvana Singapore today.