In the intricate tapestry of memorial practices, columbarium niches stand as a unique and profound way to honor the departed. These niches, carefully designed to house urns containing ashes, offer a tangible connection between the realms of the living and the deceased. In this comprehensive exploration, we will delve into the significance of columbarium niches, their cultural relevance, design considerations, and the enduring bond they create between generations.
Understanding Columbarium Niches
A columbarium niche, often referred to as a "final resting place," is a space specifically designed to hold an urn containing the cremated remains of a loved one. These niches come in various sizes, designs, and materials, offering families the opportunity to personalize the memorial space according to their preferences and the wishes of the departed.
Cultural and Religious Significance
The cultural and religious significance of columbarium niches cannot be overstated. In a world rich with diverse traditions, niches provide a harmonious way to uphold various customs. From the ancestral worship practices of Buddhism and Taoism to the solemn reverence of Christian traditions, niches accommodate a multitude of beliefs, fostering unity and understanding among different communities.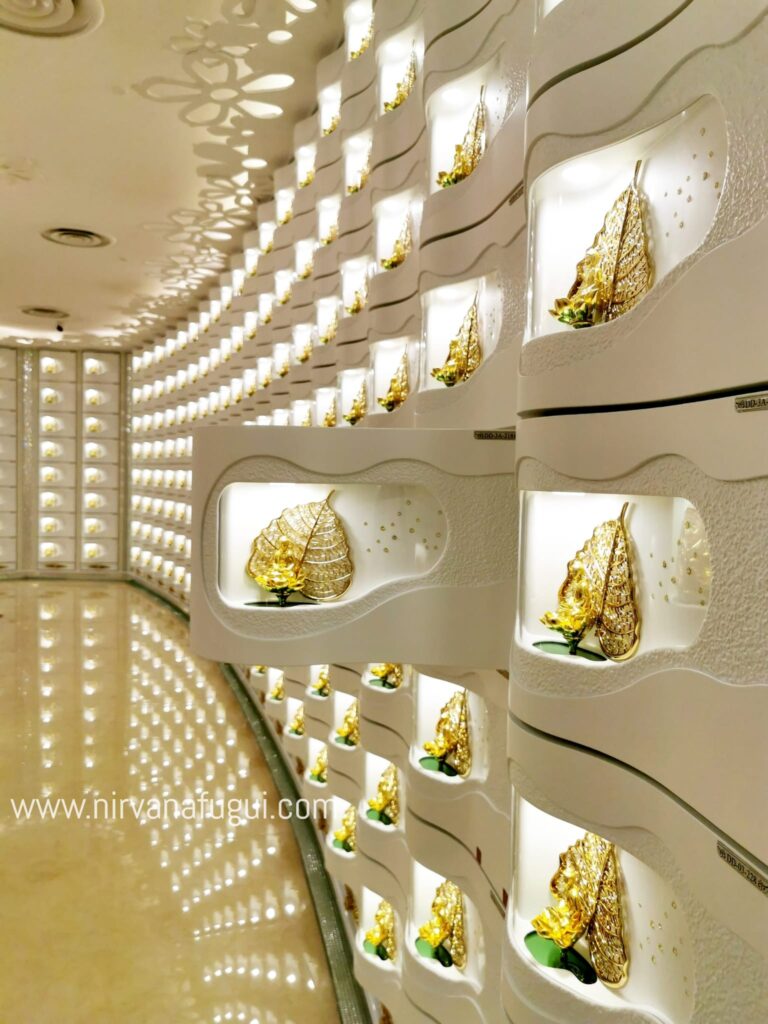 Preservation of Memory
Columbarium niches serve as more than mere containers; they are vessels of memory and connection. By housing urns, photographs, and memorabilia, niches provide a tangible link to the departed, allowing families to visit and pay respects. This perpetual connection preserves the legacy of loved ones, ensuring that their stories continue to be told and remembered.
Personalization and Expression
One of the remarkable aspects of columbarium niches is the extent to which they can be personalized. Families have the creative freedom to design the niche in a way that reflects the individuality and passions of the departed. From intricate carvings to symbolic items, niches become personalized expressions of the lives they commemorate.
Design Considerations
The design of a columbarium niche involves a delicate balance of aesthetics, functionality, and cultural relevance. Elements such as materials, size, location, and ornamentation play crucial roles in creating a meaningful space. Thoughtful design ensures that the niche becomes a sanctuary for remembrance, reflection, and connection.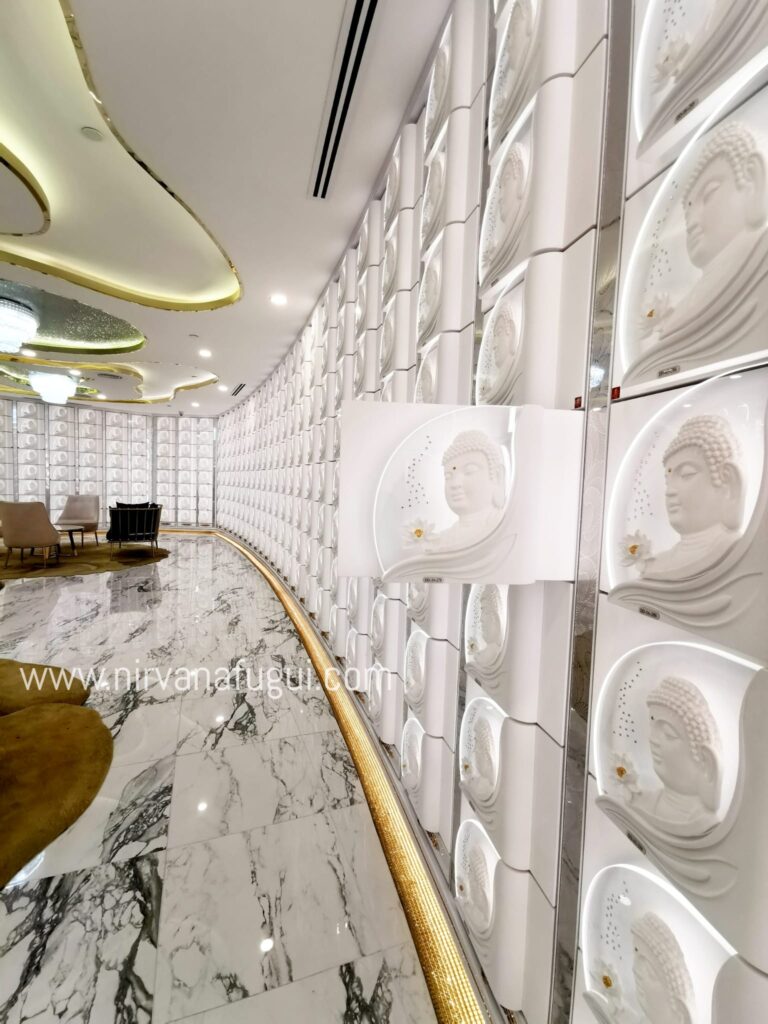 Harmonizing Modernity and Tradition
Columbarium niches bridge the gap between tradition and modernity. Some niches are equipped with digital components, allowing families to access virtual memorials and share memories online. This harmonious integration of modern technology with time-honored practices showcases the adaptability of columbarium niches to evolving ways of memorializing.
Emotional Healing and Connection
The act of visiting a columbarium niche can be a deeply emotional experience. For many, it offers a space for closure, healing, and the opportunity to connect with departed loved ones. The tangible presence of the niche provides a sense of continuity, allowing for conversations, reflections, and moments of solace.
Fostering Unity and Community
Columbarium niches extend beyond individual remembrance; they foster a sense of unity within families and communities. Shared spaces within columbariums encourage families to come together for memorial services, commemorations, and shared remembrances. This sense of community reinforces the understanding that no one is alone in their grief.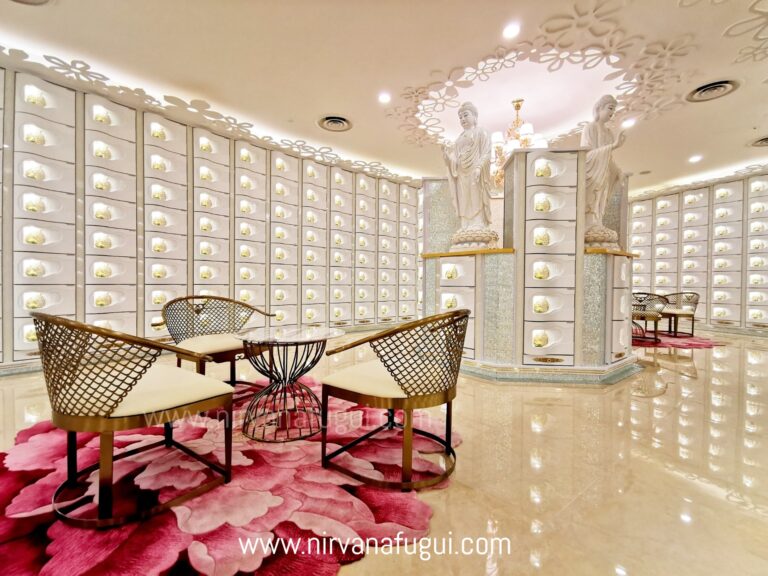 Preserving Ancestral Traditions
In cultures that value ancestral veneration, columbarium niches play a pivotal role in upholding traditions. Families can maintain the practice of offering prayers, incense, and tributes to their ancestors. This continuity ensures that cultural heritage is passed down through generations, perpetuating customs that enrich the lives of the living.
Conclusion
Columbarium niches are more than spaces; they are vessels of connection, memory, and eternal remembrance. In their design, cultural resonance, and the emotions they evoke, columbarium niches bridge the gap between the earthly and the ethereal. They offer a tangible link to those who have passed on, inviting us to remember, honor, and cherish the legacies they leave behind. As humanity continues to evolve, columbarium niches stand as enduring testaments to the timeless need to connect, remember, and find solace in the presence of those who have journeyed beyond.
Please visit here for more information about columbarium in Nirvana Singapore.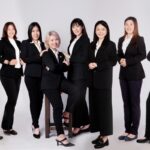 About Nirvana Singapore 富贵山庄
There are many different design of columbarium niches in Nirvana Singapore. Please make appointment with us for the site visit.