In commemoration of the Winter Solstice (Dong Zhi), a significant festival in the Chinese tradition, Nirvana Memorial Garden is delighted to announce that we will be hosting our Winter Solstice Blessing Event on 22nd December 2023, 10:30am at Nirvana Memorial Garden Block B, Main Hall!
It is also part of our Chinese custom for the family to get together and offer respects to our loved ones on this auspicious day.
During the ceremony, Nirvana Memorial Garden resident master will lead the chanting, lighting up of candle, blessing, and other rituals.
Blessing Packages and Remembrance Package are available at $68 nett.
Nirvana Blessing Package
1. Mass chanting
2. Auspicious Blessing Bowl with Blessing Crystals
(blessed by master)
Nirvana Remembrance Package
1. Mass Chanting
2. Treasure Bag for decedent
Seats are limited, do contact us before it is all sold-out!
Nirvana Memorial Garden cordially invites everyone to celebrate and spend this delighted Winter Solstice together!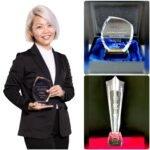 About Nirvana Singapore 富贵山庄
Recognizing that filial piety is a central value in traditional Chinese culture, Nirvana Singapore enriches the fine quality of the Chinese bereavement culture through continuing the tradition of honor and reverence of ancestors by their descendants.