Dong Zhi, or Winter Solstice Festival is one of the most important festival in the Chinese Tradition. It is also part of our Chinese custom for the family to get together and offer respects to our loved ones on this auspicious day.
This year, Nirvana Memorial Garden celebrated the Winter Solstice Festival on 22st December 2022 with the Winter Solstice Blessing Event (冬至念恩祈福法会). 
All participants in this event will be entitled to a packet of 2kg Blessed rice after the event whereby an option is available for the participants to choose and share out this "Blessing" to the needy families through our selected charity or organizations.
To add on, in the spirit of charity, for every seat sold, Nirvana Memorial Garden will donate a packet of 2kg Rice to the selected organization!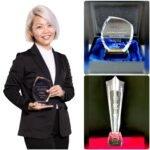 About Nirvana Singapore 富贵山庄
Recognizing that filial piety is a central value in traditional Chinese culture, Nirvana Singapore enriches the fine quality of the Chinese bereavement culture through continuing the tradition of honor and reverence of ancestors by their descendants.