Dong Zhi, or Winter Solstice Festival is an important observance in Singapore, where Chinese cultural traditions continue and remain strong. This year we will be celebrating our Winter Solstice Blessing Event (冬至念恩祈福法会) at Block A lobby.
Date: 21st December 2021
Due to existing control measures and safety for our customers and staff, the Blessing Ceremony will be a closed door event. Please contact us if you would like to enroll: Remembrance Package or Blessing Package at $58. Please refer to our Pray-On-Behalf services.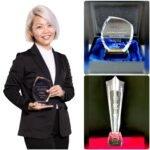 I am the professional life managing director in Nirvana Singapore. I have provided afterlife services pre-planning to many families. Please contact us for more information.