Dong Zhi, or Winter Solstice Festival is an important observance in Singapore, where Chinese cultural traditions continue and remain strong.
This year, Nirvana Memorial Garden celebrated the Winter Solstice Festival on 21st December 2021 with the Winter Solstice Blessing Event (冬至念恩祈福法会). This was our final Pray on Behalf Service for 2021!
Due to existing control measures and safety for our customers and staff, the Blessing Ceremony was a closed door event.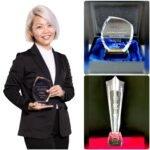 About Nirvana Singapore 富贵山庄
Recognizing that filial piety is a central value in traditional Chinese culture, Nirvana Singapore enriches the fine quality of the Chinese bereavement culture through continuing the tradition of honor and reverence of ancestors by their descendants.