At the last day of Enlightenment Festival (中元节), I received the call from a customer who wanted to visit Nirvana Singapore to pay respect to his parents.
According to him, he had to visit his parents despite the busy schedule. He had gone through the hardship before becoming a successful business man. He used to be so poor that he had worn out a pair of shoes and had no money to change it. Gone were the days that he did not have sufficient money to arrange the funeral service according to his parents' wishes. This became his regret in life.
When he became wealthier, he bought the ancestral tablet in premium suite to house his parents. Since then, he visited Nirvana regularly and whispered to his parents about his ups and downs in life. He told me that he liked the environment of Nirvana and did not have the eerie feeling with the niches around.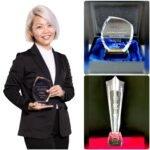 About Nirvana Singapore
Being one of the largest columbaria in Singapore, we provide a conducive and comfortable environment for family members to visit their dearly departed.