The Ghost Festival, also known as Zhong Yuan Jie (中元节), holds a special place in many cultures, including those with a deep reverence for their ancestors. In the serene setting of the Nirvana Columbarium, this festival takes on a unique significance, blending traditions, spirituality, and the art of remembrance.
Honoring Ancestors in Nirvana Columbarium
Nirvana Columbarium, a sanctuary for memories and remembrance, provides a sacred space for families to honor their ancestors. The Ghost Festival observed at Nirvana Columbarium is a reflection of the rich cultural tapestry of Singapore, where various traditions harmoniously converge.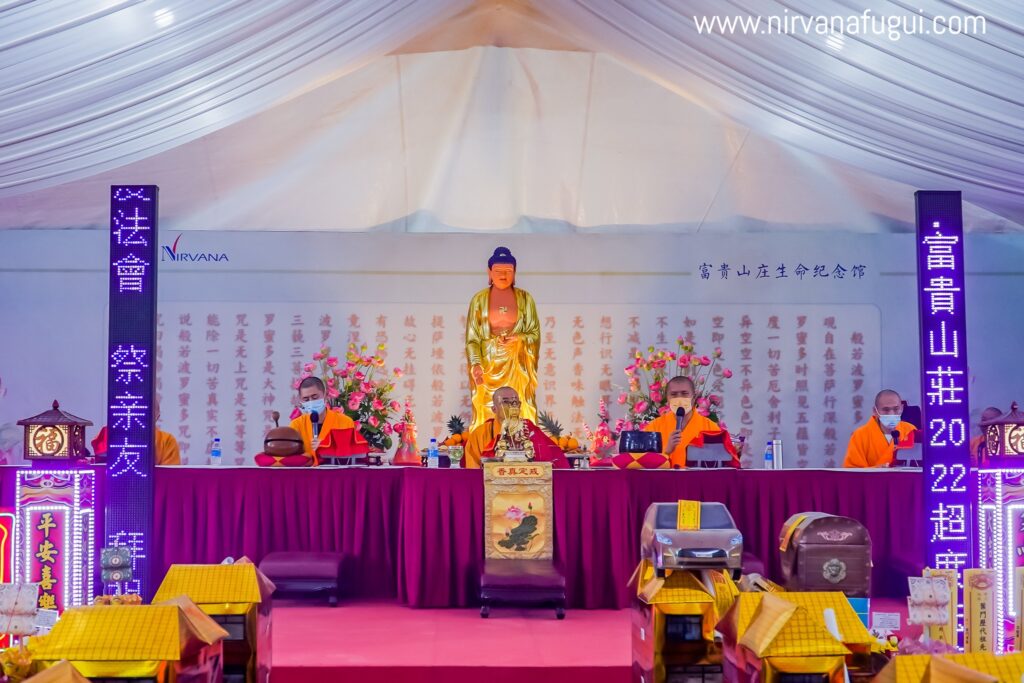 Traditional Practices
The Ghost Festival at Nirvana Columbarium encompasses traditional practices that hold profound meaning for those who believe in the journey of the soul beyond life. Families create meticulously arranged altars, adorned with offerings of food, incense, and joss paper. These offerings are believed to provide comfort to ancestral spirits and wandering souls.
Rituals and Offerings
During the festival, the air is filled with the fragrance of incense as families gather to pay their respects. The gentle glow of candles and lanterns illuminates the corridors of the columbarium, creating a serene and ethereal atmosphere. Offerings of joss paper, resembling various earthly items, are symbolically burnt to ensure that the spirits are provided for in the afterlife.
Cultural Diversity and Unity
Nirvana Columbarium's observance of the Ghost Festival exemplifies Singapore's multicultural spirit. Families from different backgrounds come together to celebrate their shared humanity, honoring their ancestors with respect and reverence. This cultural diversity reflects the values of unity and mutual understanding that are at the heart of the festival.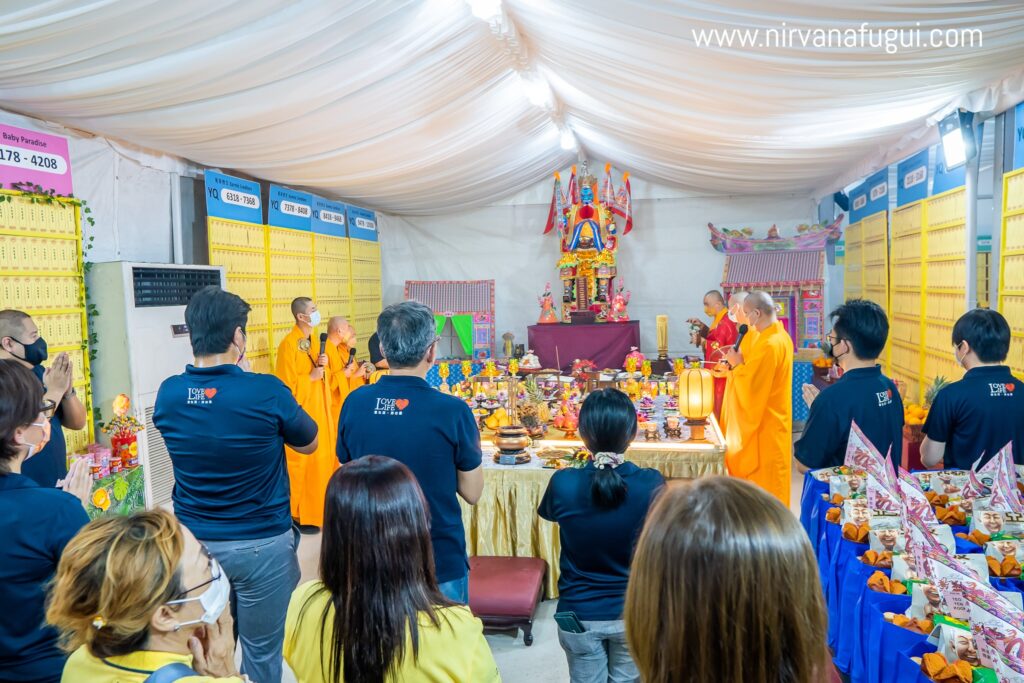 Modern Interpretations
While maintaining the essence of tradition, Nirvana Columbarium embraces modern interpretations of the Ghost Festival. Nirvana Columbarium will organize 3 days of Zhong Yuan Jie Enlightenment Ceremony to engage visitors in meaningful ways. These activities not only provide a space for reflection but also offer insights into the historical and cultural significance of the festival.
Spiritual Reflection and Remembrance
The Ghost Festival at Nirvana Columbarium is not only a time of remembrance but also an opportunity for spiritual reflection. Families gather to share stories of their ancestors, fostering a sense of continuity between generations. It's a time when the living and the departed come together in spirit, bridging the gap between the two worlds.
Conclusion
The Ghost Festival at Nirvana Columbarium is a celebration of life, memory, and the eternal bond between families and their ancestors. As incense wafts through the air and the soft glow of lanterns illuminates the columbarium, the festival creates a poignant and beautiful connection between the past and the present. It is a testament to the enduring love and respect that transcend time, cultures, and realms.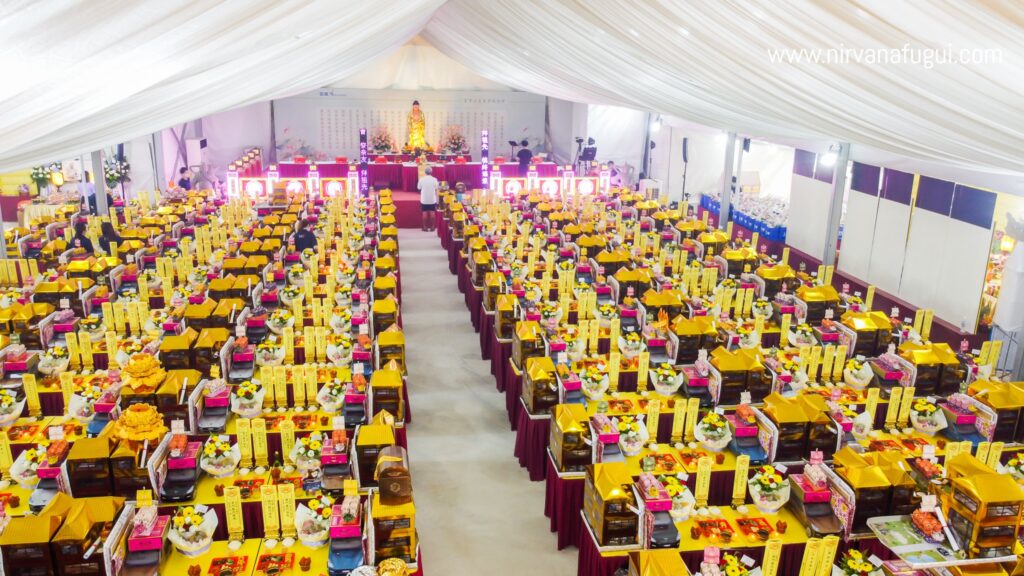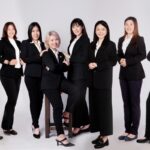 About Nirvana Singapore 富贵山庄
Nirvana Columbarium, with its tranquil ambiance and purposeful design, provides a sacred space for families to honor their ancestors and celebrate their lives.