This is a thank you message from the customer who is an old lady. The wordings of the notes are full with indescribable sadness. Every time I read it, I always feel a vague sadness in my heart.
Two years ago, the old lady contacted me for afterlife pre-planning. Recently, her son departed at oversea due to the unexpected accident. She was lost completely and reached out to me for help.
The following is her review comments:
Notes to Nirvana Memorial Garden
Mdm Ang Keh Sin
Thanks to Nirvana Fu GUI Shan Zhuang Mdm Ang Keh Sin
In our darkest hour, when our hearts were heavy with grief and our minds clouded by sorrow of my son who passed away in Oversea. We were fortunate to have encountered an exceptional funeral parlor agent who went above and beyond to provide solace and support. Words cannot express the depth of gratitude we feel for the invaluable assistance extended to us by Nirvana Memorial Garden Agents Mdm Ang Keh Sin and her team members.
They were impeccable. From coordinating the funeral arrangements to ensuring that every aspect of the service ran smoothly, they handled it all with grace and efficiency. It was evident that they took immense pride in their work, treating our loved one with the utmost respect and dignity. Keh Sin is not only fulfill the customary duties but to go the extra mile was truly remarkable. One particular gesture prayer that touched our hearts was their offer to light incense sticks and provide prayer food on our behalf to my son. Honoring our traditions and ensuring our loved one's peaceful transition.
We are forever grateful for their support during our trying period and highly recommend their services to anyone in need of a compassionate and caring funeral parlor agent.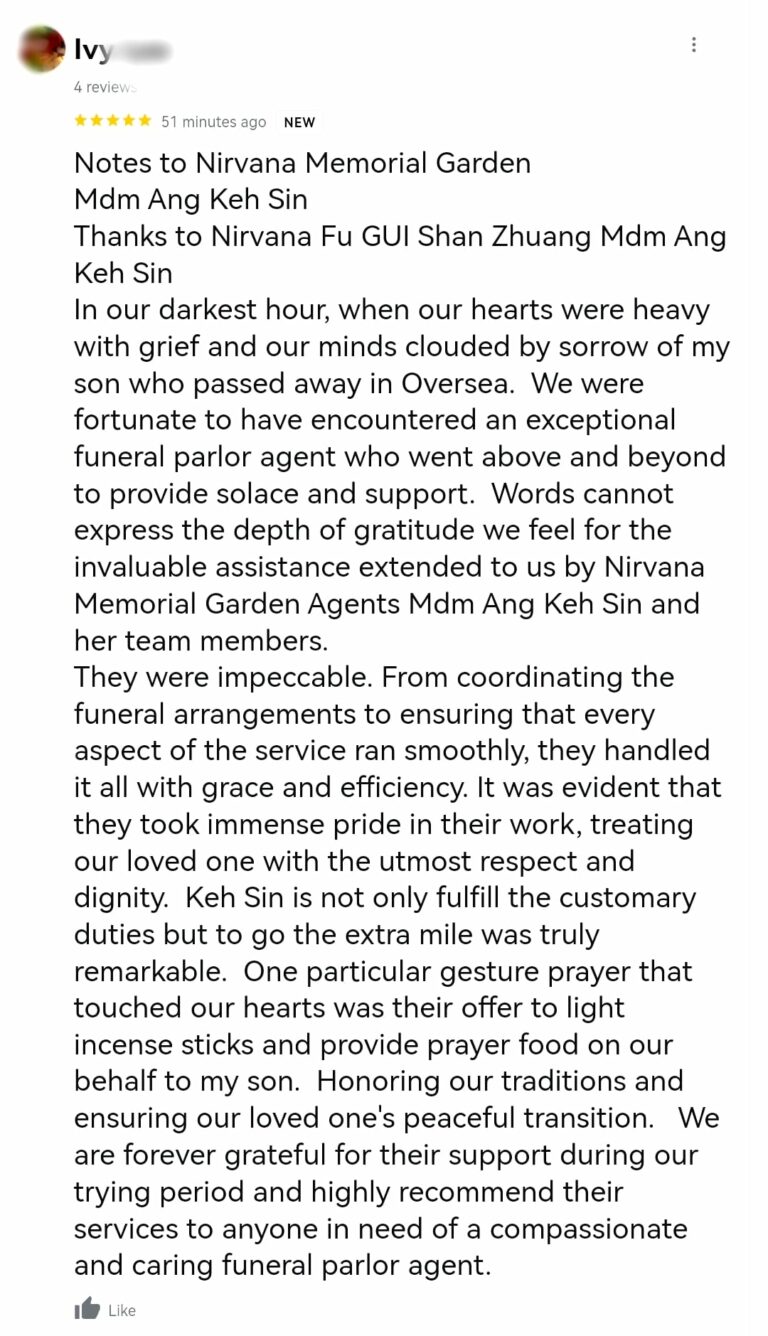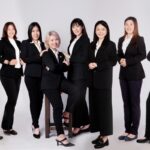 We are a team of professional life managing directors who has helped many families in completing afterlife planning or provided funeral services successfully.