He was a cancer patient. He prepared his luggage, not because he wanted to travel abroad, but because he wanted to store the items that he wanted to use in his own funeral.
He passed away in September this year.
It all started when he felt that he was very bloated all of a sudden. He visited a doctor and was told that it is just stomach bloating, he was given some medication. After the course of medication was completed, he still did not feel better but in fact felt worse. Eventually, he decided to visit a specialist at the hospital, that was when he was diagnosed with Cancer and sadly, it was stage 4 already. Upon being notified of this devastating news, his world came crashing down and he was at a complete lost. He couldn't accept the fact that he was terminally ill despite his very healthy lifestyle of exercising 3 days a week and keeping a healthy diet. He was only 41 years old, at the peak of his life and career.
March 2022, he started his first chemotherapy. Usually, Stage 4 cancer can't be cured because the cancer cells have already spread throughout the body by the time it's diagnosed. It is unlikely the cancer cells can be completely removed. The main purpose of chemotherapy is to prolong survival and improve patient's quality of life. He was well aware that he had not much time left. Hence he started planning for his departure so that his family would know what to do when the time comes. His planning included:
1) his bank account details & password
2) his will
3) finding a funeral service provider to execute his funeral and assisting his family throughout. etc.
Thinking back to when he first approached me to talk about pre-planning, I genuinely thought he was joking when he said he's terminally ill, until I met him personally. Despite him being very weak and frail, I could see that strong willpower in him that made me determined to help him fulfil his last wishes to my very best. I guided him step by step from selecting his own niche in the columbarium to his own funeral package.
After much discussions and a tour of Nirvana Memorial Garden, he decided to go with Nirvana Singapore's NV Longevity Funeral Package, as well as a single niche for himself. He also made some special requests for us to help him fulfil, and that was to play his favorite Buddhist chanting in his final moments. Also, to assist his mother and accommodate to her requests if any during the 3 days of his funeral wake. He was a very filial son and wanted his mother to have a peace of mind after his passing, hence he took his own afterlife planning into his own hands.
July 2022, after going through 4 months of chemotherapy, he decided to stop as the side effects was taking a toll on his body. He was experiencing lots of side effects such as fatigue, nausea, hair loss, bruising and bleeding, sore mouth, loss of appetite, skin and nail changes and so much more. As he was bedridden and his mother is of old age, he did not want to tire her out just to take care of him. Hence, he decided to move to ASISI Hospice where he was provided with palliative care by professional medical team.
I could still vividly remember the night when I specially drove over to ASISI Hospice to visit him. He was in bed, very frail and weak but I knew he saw me walked into the room because he made an 🆗️ sign with what little strength he had left. My heart ached, I felt that he still had things he couldn't let go of. I walked over to his bed side, tucked him in his blanket, played his favourite Buddhist chantings and told him: "Don't worry, just close your eyes and rest, leave the rest to me. let go and let Buddha lead the way…"
On the same night at 4:45am, I received a call from ASISI Hospice to inform me that Mr Poh has passed on. Even though I had anticipated this to happen, a part of me had hope that he could pull through. After the call, I immediately phoned my team to start the funeral preparations.
When we were preparing his funeral wake and unpacking his luggage, everyone was shocked and emotional. For the convenience of the funeral staffs, despite of frail body, he had neatly prepared and placed his items in the luggage for the funeral setup. His family did not know he was silently making so much preparation for his own funeral. When the luggage was opened, everyone's tears flowed out unconsciously.
He planned his own funeral package, planned the ceremony he wanted without leaving the responsibility to his family. He was a very brave man. He had written two books by himself, so that he could create awareness for more people to cherish life. Let life have no regrets!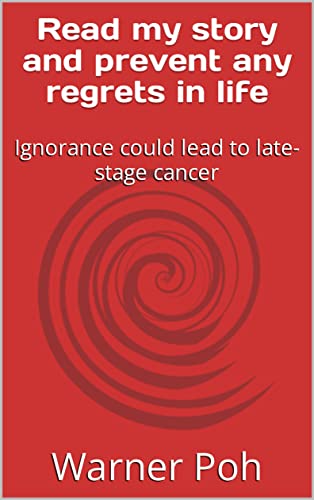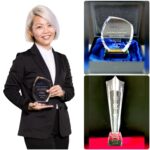 I am the professional Afterlife Planner. I have been helping many families in completing the afterlife pre-planning successfully.