One may wonder, "why is there a need to pre-plan my own funeral since I cannot enjoy it?"
Many may not realise that pre-planning of funeral services is relatively more cost-efficient than no planning at all. Though one cannot be alive enjoying the services rendered, pre-planning of one own funeral has more benefits that one may not realise.
#1 Mitigate Family's Financial Burden
At the time of the writing, our government had recently announced the new GST rate of 8% in 2023 and 9% in 2024. Moreover, global situations may have caused prices to rise too. Though we can't predict what will happen in the future, we can indeed predict two things that will happen in the future. The first prediction is that the cost of living will increase, where things will become more expensive for our children, their children, and so on. The other 'prediction' about the future is that we may have to say goodbye to this world one day.
While we are at the best of our earning powers, it might be good to do the pre-planning of funeral services. The reason is to protect our families from unnecessary and unexpected expenditures in the event of our demise.
#2 Lock the Price of the Funeral Package
As mentioned earlier, the rising cost of living and inflation may cause the price of funeral packages to increase.
By pre-planning one's funeral services, we lock the price of the funeral package years in advance. It will mean a large amount of savings incurred. Imagine one's family members having to fork out more cash if there was no pre-planning in the first place.
It is also essential to know that those good and reputable funeral service providers will honour their words for the customers.
A pre-plan funeral services package is also unlike an insurance policy where one cannot be covered for their existing medical conditions.
Moreover, it is imperative to purchase from a credible funeral services provider who will be in business for many years ahead. Hence, we do not recommend one to buy pre-plan funeral services from a non-credible funeral services company.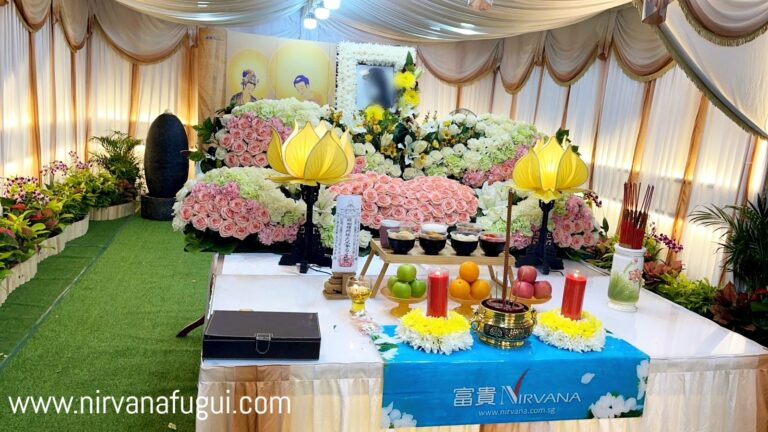 #3 Grant Your Wishes
Unless you have specified the instructions to your family members regarding the type of funeral services you want to have for your funeral, it is tough for them to decide for you.
Generally, most families can get the type of funerals that the deceased had wanted, even for funerals without a pre-plan.
However, it is often the details that are not specified. For example, one may request a simplified funeral without any unnecessary extravagant accessories that cost expensive dollars.
There are also other details to be considered – such as the live performances, the food caterer, the priest leading the funeral rite, the guest experiences at the funeral, etc. One will have no control if there is no pre-planning.
Without pre-planning, it is challenging and time-consuming to compare the prices and services rendered among the funeral service providers.
Though one may not want the family to spend too much on them, they didn't realise that some funeral services providers may overcharge them for the similar quality and number of services rendered per funeral package. Such thing may occur when a person does not have time to research and compare the packages among the different service providers.
For singles who pass away, it is even more difficult for their relatives, friends, or work colleagues to predict the type of funeral the deceased wanted.
Therefore, pre-planning of funeral services gives us more control of the types of funeral services we want and all the little details that we expect for our funeral.
At Nirvana Singapore, we provide pre-planning of quality funeral services as well as columbarium niches. 
#4 Ample Time To Shop Around
When you are not rushed to make a buying decision, you can make good decisions.
You have ample time to shop around and find the best pre-planning funeral package— however, there are four things to note when doing your shopping.
Firstly, ensure the financial capability of the funeral services provider. Ask yourself is this a credible company? Will it go bankrupt one day such that it cannot provide the funeral service it promised when the time comes?
Secondly, observe and find out how credible or service-oriented are the funeral director and the staff? Has the funeral director talked too much about themselves other than focusing on your needs? We had also written an interesting article about finding an excellent funeral services provider. You can check out the article and learn more from there.
Thirdly, what types of services, caterers, and facilities will the funeral services company provide? Compared it to other companies, and ask yourself if this particular company has similar, below-par, or above-par services?
Lastly, compare the prices of the different funeral packages you have shortlisted. To ease the customer's financial burden, some companies also provide interest-free installments for their pre-planning packages.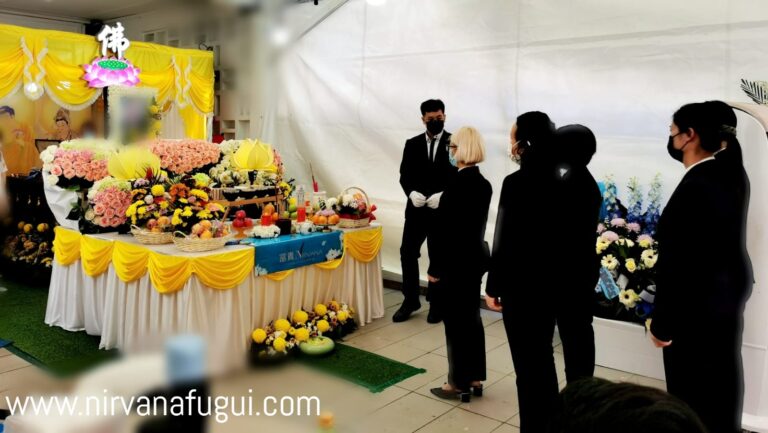 Pre-planning of Funeral Services – How to Proceed?
Now you have realised the importance of pre-planning one's funeral services. The question is, how to proceed?
You can follow these five simple steps.
Step 1: Shortlist a few funeral service providers with pre-planning funeral services packages of comparable qualities.
Step 2: Decide on the funeral services provider you wish to engage with. (For tips on choosing the best possible funeral services provider, read the above shopping tips.)
Step 3: Make sure to read the fine prints of the pre-planning funeral services agreement properly—especially the part on future prices (if any). If there is no formal agreement, ask for an official letter or email stating the terms of the pre-planned funeral package correctly.
Step 4: Sign the deal and make the payment. Ask for proof of receipt. If the receipt is the type of carbon receipt, scan a copy and keep it saved in your cloud storage or computer device. It is because you might lose the physical copy of the receipt, or the ink might fade away after many years since the purchase.
Step 5: Let your family members know. It is not necessary to input the document in your will. However, you can also do so.
Singles who do not have immediate family members or relatives residing in Singapore can consider hiring a legal representative or making it known to their colleagues or friends they trust.
In ending, we can see the direct benefits pre-planning has over non-planning of funeral services. Though pre-planning of one's funeral services is not compulsory, it is recommended for one to do so if they have the financial means. So, start your pre-planning today!
Learn more about our pre-planning funeral services package today.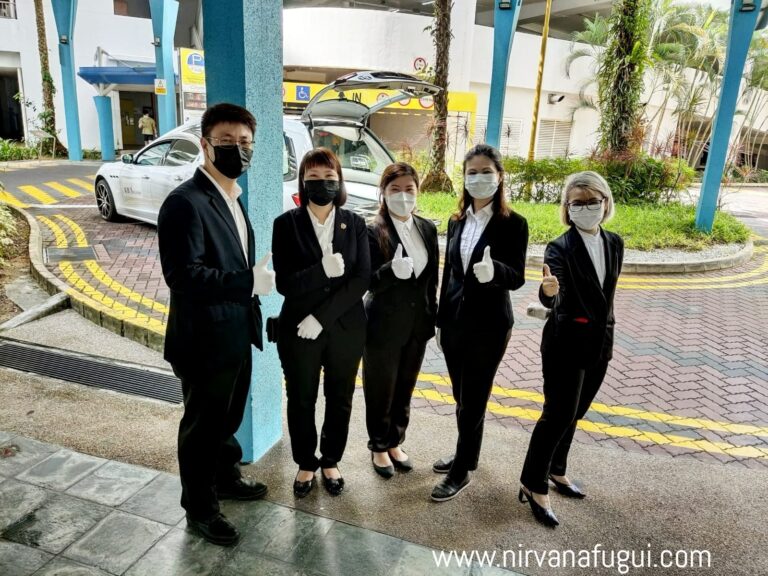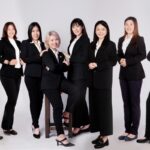 About Nirvana Singapore
Nirvana Singapore is best known for its high-end columbarium with good Feng-shui. It also provides quality funeral services in Singapore.