In Chinese customs, regardless of Buddhism or Taoism, it is generally believed that people will have a soul after death, and the soul will be attached to the incense which was used during the cremation process of the deceased, which is so called "Ling(灵)" .
During the funeral services (3, 5 or 7 days), the funeral staffs will discuss the details of the process of 49 days Memorial Rite (so called "Ji Ling (祭灵)") with the family of the deceased.
Nirvana Singapore provides the good environment and facilities for "Ji Ling (祭灵)" service in the columbarium. If the family members purchase the niche in Nirvana Singapore, "Ji Ling (祭灵)" service is free of charge.
On the last day of the funeral service, the deceased will be sent to the Mandai Crematorium. After the deceased is cremated, the family members will immediately send the incense burner and photo of deceased to Nirvana Singapore, this is commonly known as "Hui-Ling 回灵".
When the "Ling" arrives at Nirvana Singapore, the staff will place the incense burner and photo of deceased in the worship suite. This process is generally called "An-Ling (安灵)". This usually only takes five to ten minutes. Some family members may engage monk or priest to perform rituals during the "An-Ling (安灵)" process.
A few hours on the same day or on the next day after the cremation, our staffs will collect the ashes into urn and bring it back to Nirvana Singapore. The staffs will then perform the urn interment and department ceremony in our facility. From that day onwards, Nirvana Singapore will make offerings in the morning and evening at the worship suite every day. This service is generally called "Ji Ling (祭灵)". According to Chinese custom, the "Ji Ling (祭灵)" usually lasts for 49 days.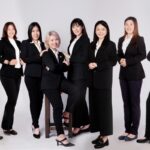 About Nirvana Singapore
Nirvana Singapore is best known for its high-end columbarium with good Feng-shui. It also provides quality post-funeral services, including 49 days Memorial Rite.