Qing Ming (also known as Tomb Sweeping Day) denotes the beginning of Springtime. In Chinese traditions, Qing Ming usually lasts for 15 days after the Spring Equinox 春分 of the lunar calendar year (usually in April). It is called 'tomb sweeping' because our ancestors were buried in tombs a long time ago.
The festival encourages the living to go outside and enjoy the greenery of Spring. While at the same time looking after the graves of our ancestors. It is a tradition that carries with us to help us remember our ancestors and our filial piety.
In modern-day Singapore, land burial is no longer possible for most of us due to land scarcity. Cremation is now a common practice. Ashes collected were kept inside the urns. And the urns are kept in the columbarium niches. Hence today, while there are still burial graves in Singapore, most of us visit the columbarium during Qing Ming Festival to pay our respects to our ancestors at their respective columbarium niches.
In this article, we will look into a simple guide to the columbarium during Qing Ming Festival and why we celebrate it.
Travel to the Columbarium
One thing that we cannot prevent is that the traffic to and from the columbarium will be very congested. One way to avoid the congestion is to visit early, preferrable before 9 am where the traffic is less dense. Expect traffic control ushers at the public columbaria and popular private columbaria during this period. During the Covid-19 period, visitors driving to the columbaria must register their vehicle in advance. Please do not park on the roadside illegally as it may cause inconvenience to others.
There will be public buses with increased frequency for visitors without their vehicles, and NEA will provide paid shuttle service to the public columbaria. At Nirvana, we offer a free shuttle service daily for our visitors. Suppose you call a cab or Grab, expect a higher fare during this period. It will also be quite challenging to call a cab or Grab from the columbarium during this period. They may not want to accept your booking because the car needs to endure the long and slow traffic before reaching the columbarium. Therefore, you can consider car-pool with your relatives and family members or take the public bus or shuttle service to the columbarium.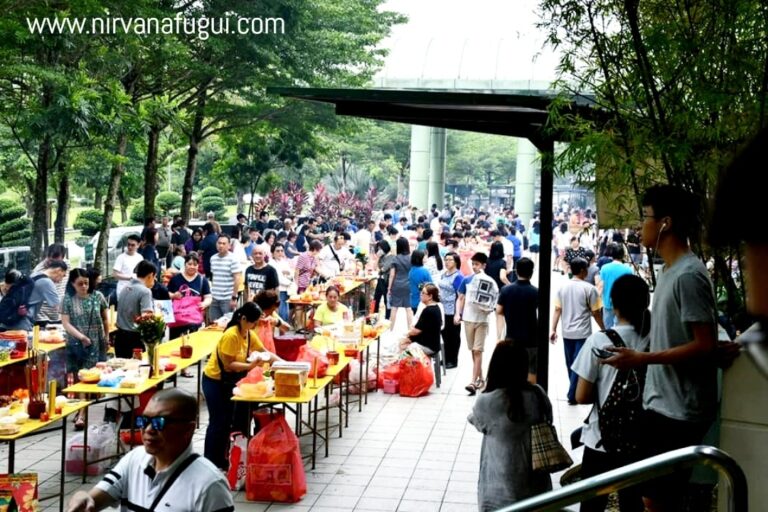 Expect the Crowd
As mentioned earlier, the columbaria will usually be more crowded from late morning onwards. Hence, do expect to see the crowd. As we are still in the pandemic period, it is advisable to maintain good social distancing practices. Praying altars and offering tables may be set up. People will gather around to pray and pay respects to their deceased relatives. The most important of all is to be considerate of others. If someone comes before you and their ancestor niche is right beside or near your ancestors, be patient and give them time to pray to their ancestors. Likewise, if others are waiting for you, provide them with space to pray to their ancestors or promptly wrap up your ritual and let others do their prayers.
Be on Top Form
The slow-moving traffic, the weather, or the crowd might cause a little bit of frustration during the Qing Ming visit to the columbarium; make sure that you remain composed and relaxed. Everyone is doing something good in terms of filial piety when they challenge themselves to come and pray to their ancestors.
Hence, there is no need to feel frustrated. Moreover, it is essential to hydrate yourself and bring something to eat if you have not yet taken your breakfast or lunch. At the joss paper burning section in the public columbaria, expect the crowd and lots of fumes and heat, which may irritate the eyes. To facilitate the safety and well-being of our visitors, the burning of joss paper is strictly prohibited during the Qing Ming period at Nirvana columbarium. Instead, the company will provide joss burning services on behalf of the customers.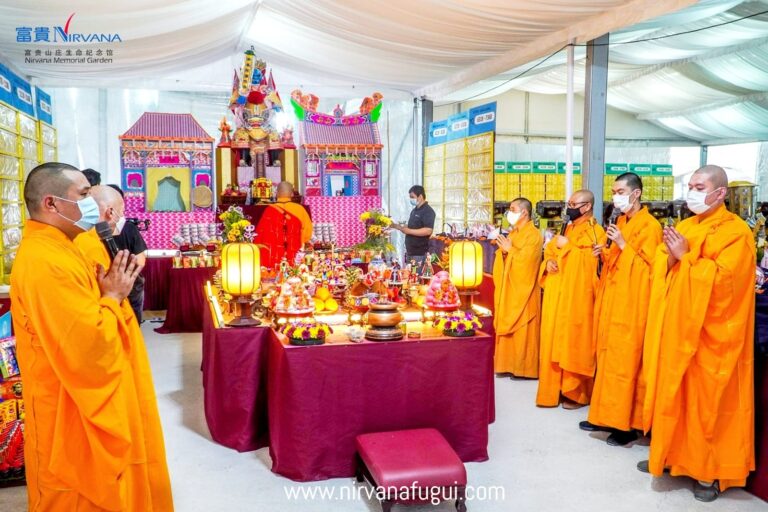 Prayer Ceremony
In some temples columbaria and at Nirvana Memorial Garden, prayer ceremonies will be held during the Qing Ming Festival season. Usually, the prayers will start in the morning till late afternoon.
Sutras such as Offering to Buddha and Bodhisattvas, Amitabha Sutra, Compassion Samadhi Water Repentance Sutra, and Ksitigarbha Bodhisattva Sutra are usually recited during this period. The significance of the prayers is to bring blessing to the families of the departed. It is essential to book an appointment in order for you not to miss the prayer ceremonies.
Is Qing Ming Festival Practised Among Buddhists and Taoists only?
The answer is no. It is because Qing Ming Festival is the time when families get together to celebrate and pay respect to the departed. Regardless of the religion of family members, Qing Ming Festival is a day for people to remember their ancestors. It is a way to show love to our ancestors. Hence, Qing Ming Festival is more of Chinese culture than a common religious practice.
Preserving our Qing Ming Traditions
Ever wonder why we celebrate Qing Ming Festival? Why do we still go despite the slow-moving traffic and the crowd? Why do we need to wake up so early and travel to the columbarium to visit our departed ancestors?
The reason is really simple. It is because we do not want to forget our roots or origin. Our ancestors are the reasons why we are here today. It is what we are. And in Chinese culture, we emphasise a lot on filial piety. Therefore, Qing Ming festivals are great opportunities for us to remember our departed loved ones and ancestors. It is a festive season to show our love and appreciation for our ancestors.
However, as society progresses with technology and internet advancement, this tradition is seemed dwindling among the younger generation. Hence, we must teach our children about the Qing Ming festival's significance and never let this tradition disappear.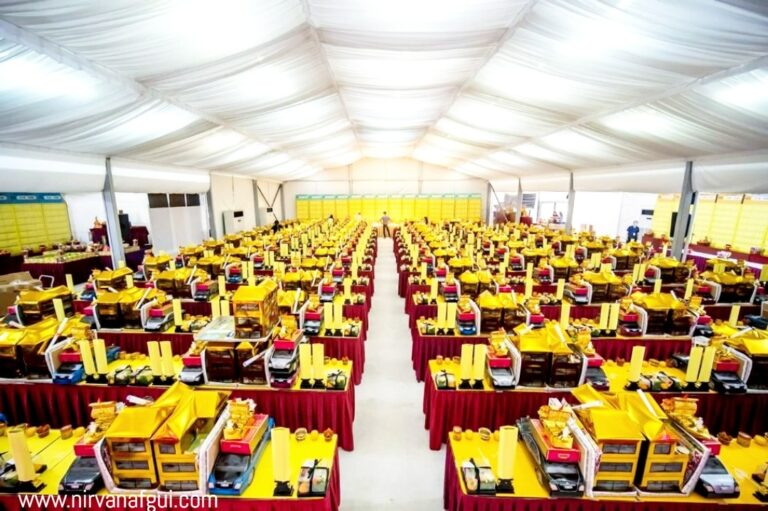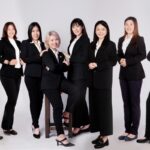 About Nirvana Singapore
Nirvana Singapore is one of the largest private columbaria in Singapore. The columbarium is best known for its modern facilities, dedicated services, and good Fengshui location.