When it comes to Columbarium in Singapore, there are many selections. Ranging from Government owned Columbarium to Private owned Columbarium which include some temples and churches.
In Singapore, there are 3 Government owned Columbariums located at Mandai, Yishun and Chua Chu Kang. Whereas for Private owned Columbariums, there's countless options namely, Nirvana Memorial Garden, Lin San Temple, Garden of Remembrance, Kong Meng San, Fo Guang Shan, Pek Shan Ting, Foo Hai Ch'an Monastery, Church of the Immaculate Heart of Mary, etc. some of which are temples or churches itself.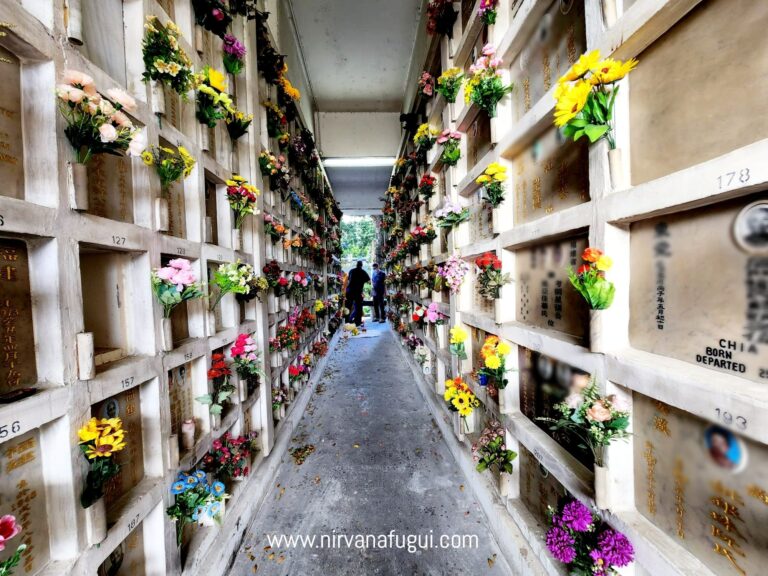 Niches Pricing
Usually for Government owned Columbarium, the price of a niche can start from about $500 and above. This pricing is solely for the niche itself and does not include maintenance fee, urn, carving and installation. Whereas for Private owned Columbarium, the price varies depending on the Columbarium themselves and those pricing usually includes the miscellaneous costs when the purchase of a niche is made. This provides family members of the deceased a hassle free experience when facing the tough times of the departure of their loved ones.
Columbarium Maintenance Fees
For most Private owned Columbarium, maintenance fee is a yearly reoccurring payment. But here at Nirvana, we only charge a one time maintenance fee that is paid upon purchase of the Niche.
Post Funeral Services
From Crematorium to Columbarium, Nirvana provides an all rounder service by our professional ceremony team, that will lead and assist family members of the deceased on the steps to do after cremation is done. This is to give family members the reassurance that their loved one is being well taken care of and for them to witness the after process at every step of the way.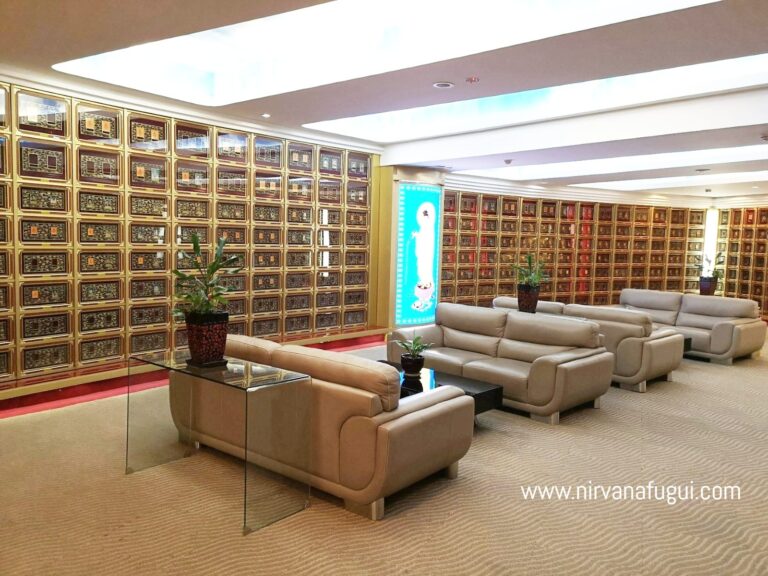 Niches and Environments
Based on research, it is said that some Columbariums do recycle their niches. Meaning to say that when a resident moves out from the niche bought previously and its empty, other residents will then be allocated to that empty niche. Whereas here at Nirvana, we do not recycle niches once the niche has been occupied even if the resident moves out. This is due to Feng Shui reasons. Another reason for concern is the environment of the Columbariums. While some are open concept, there are several Columbariums that are air conditioned and provide a more serene and well kept environment.
Land Lease
For most Columbarium both Government and Private, there is a land lease period upon purchasing of the niche. This lease period usually ranges from about 30-50 years depending on the Columbarium. But there are a handful of Private owned Columbarium that offer freehold and longer land lease. For example, Nirvana's lease is till 2098 and Lin San Temple is freehold.
Summary
Here are the main factors to determine Columbarium prices:
• Total Price including the miscellaneous fees (eg. maintenance fee, installation fee)
• Columbarium Environment
• Lease Duration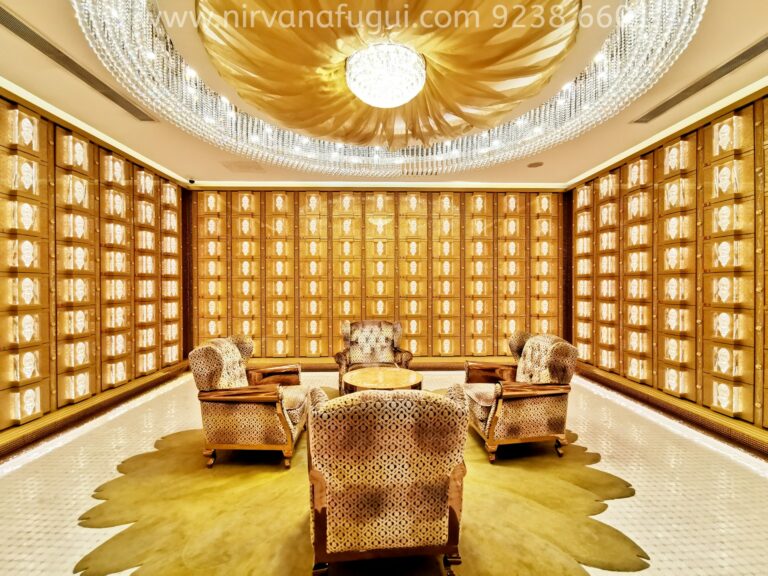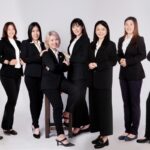 About Nirvana Singapore
Nirvana Singapore is built with premium and best in class Columbarium. It provides complete and professional prayer services, that includes the prayer of 49 days after death services and comfortable environment. Contact us for more information.