A columbarium is a structure dedicated to the respectful conservation of the cremated remains of the deceased. As land becomes rarer and more expensive, many opt for ash scattering, cremation, and the columbarium to save on costs and future maintenance.
Located at the secluded West side of Singapore, Choa Chu Kang Cemetery Complex is the largest cemetery in Singapore. Overall, CCK Cemetery Complex comprises burial cemeteries, columbarium and ash scattering garden. 
Choa Chu Kang Cemetery is the only burial cemetery in Singapore now. It consists of Chinese, Christian, Muslim, Jewish, Hindu, etc cemeteries. 
There are public and private columbarium in Choa Chu Kang Cemetery: Choa Chu Kang Columbarium and Nirvana Memorial Garden. These two columbarium are located side-by-side and only 10 minutes walking distance away from each other.
At the opposite of these two columbarium, there is Peace of Garden which is just opened on May 2021 for public to scatter the ashes.
Choa Chu Kang Columbarium (Public Columbarium)
Choa Chu Kang Columbarium (or called CCK Columbarium) is a public columbarium located along Old Choa Chu Kang road. It is a government-managed columbaria and is the columbarium services are handled by National Environment Agency (NEA). It is home to approximately 147,000 niches in 18 four-story blocks (from Block A till Block P)
To allow better ventilation and natural light, the whole complex is formed with the blocks arranged like a Chinese fan. As shown in the picture, the site is arranged in radial concept, with building blocks radiating from a central plaza which functions as the entry and focal point to the complex. The blocks are named after flowers (i.e A – Azalea, B – Begonia, C – Carnation, etc) . The lush landscape creates a feeling of peace and tranquility.
The columbarium is built with open space concept without air-condition. It is equipped with amenities for the elderly and disabled. There are not many people visiting this columbarium in normal days except during Qing Ming Festival.
Contact: 6795 9731
Operating Hours: 8:30am – 4:30pm (Monday to Friday), Closed (Saturday, Sunday and Public Holidays)
How to go there?
Bus 405 is operating from 7am till 5pm at frequency of 30 minutes only on the days: Qing Ming, Good Friday, First Ramadan, Hari Raya Puasa, Hari Raya Haji, Deepavali, All Souls' Day. Most of the people will be taking Taxi or private transportation. 
Nirvana Memorial Garden (Private Columbarium)
The Nirvana Columbarium is located next to Choa Chu Kang Columbarium. It is a private-managed columbarium. It has more complete Afterlife services. It not only provides Niches, but also the Funeral Service Package. 
There are total about 50,000 niches in 3 four-story blocks: Block A, B and C. The Block B is currently under construction and target to be completed by 2023 (subject to change). Once the re-build is completed, Block B will be expanded to have nine-story height. 
Nirvana Columbarium is combining traditional Chinese culture with elements of contemporary architecture. It aims to uphold traditional customs and pioneer the improvement of bereavement care. The columbarium integrates Buddhism, Taoism and Confucianism into its innovative architecture with state-of-the-art technology and auspicious Fengshui elements. The columbarium is built with fully air-conditional. It is also equipped with the amenities for disabled as well as elderly. With its comfortable environment, there are many family members visiting this columbarium regularly, not only during Qing Ming Festival.
Contact: 9238 6601
Operating Hours: 8:30am – 5:30pm (Everyday, including Public Holidays)
How to go there?
Nirvana provides free shuttle bus between Boon Lay MRT and Nirvana Memorial Garden from 9am till 4:45pm. Visit here for the shuttle bus timetable.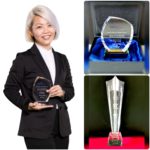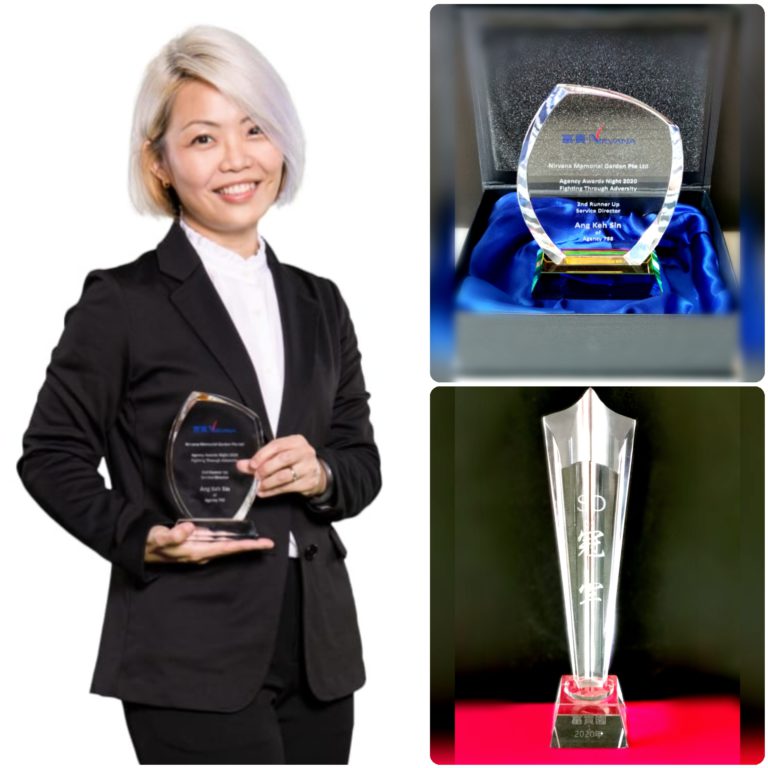 I am the District Service Director of Nirvana Singapore. I have received many good feedback from my customers. I aim to deliver love and peace of mind to family members at the pivotal time.