Dealing with pain and grief when a loved one dies is tough, but amid that grieving process also lies the immediate and practical task of arranging the funeral service. While seeing to the immediate post-death arrangements, it is important to bear in mind these three key procedures.
1.Check for Pre-Planning Plans
Check to see if the deceased has made or purchased any pre-existing preplanning plans, and if so, inform the person appointed or company to carry out his/her last wish.
2.Register the Death
Register the death at any police divisional headquarters, neighbourhood police centre or police post, or the ICA building.
3.Assign a Funeral Director
Have a funeral director arrange the funeral and wake. If a preplanning package is purchased beforehand, contact the appointed company and they will take over from thereon.
Registering a Death
Death of a citizen must be registered within 24 hours of occurrence;
The informant must produce the Certificate of Cause of Death issued by doctors or authorized officers;
The informant must produce the deceased's identity card (NRIC) and passport for cancellation;
The informant must bring his NRIC or passport;
This service is free of charge.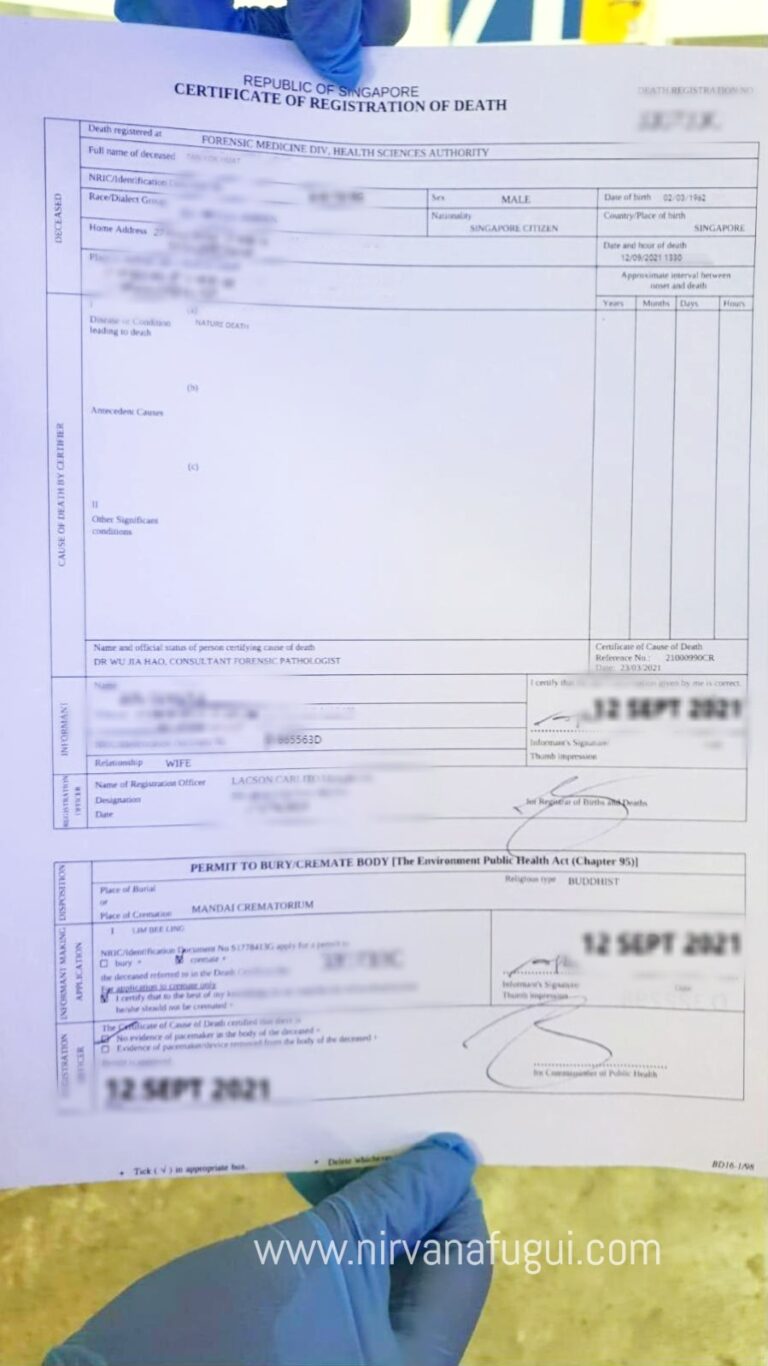 Going To Mortuary @HSA
If the cause of death cannot be identified or unnatural deaths. The body will be referred to the police and the body will be sent to the Mortuary @HSA. The next of kin will be informed to head down to the mortuary to identify the body.
Bring along the medical documents of the deceased;
Bring along all medicine consumed by the deceased;
Bring the NRIC/Passport/Certificate of Registration of Birth/FIN card of the deceased
Arranging Funeral
For the uninitiated, this can be a daunting task. You can hold the wake in your HDB void deck, house or at a funeral parlour, with the latter being the most expensive option. However weighing in on matters such as convenience, here is a generic rundown of the pros and cons. That being said, the funeral service provider will usually provide you with as need funeral packages.
Funeral Parlor: The more expensive alternative to holding a wake there as it is considered as venue rental. The upside to this is that most funeral parlor are locked up at night, which means you can head home to rest.
Landed Property: Permit is required from Land Transport Authority (LTA) should you need to set up additional tentage space that uses part of the road outside the house. Parking for guests will be a hassle and pose an inconvenience for your neighbors.
HDB Void deck/ Condo: Permit is required from the Town Council for HDB Void deck while Permission from Condo Management is required for those living in private apartments. This is the most convenient and cost-efficient alternative where you can easily get a shower, rests, attend to matters. The cons are that you will not be able to lock up space and will need family members to stay around to keep vigil.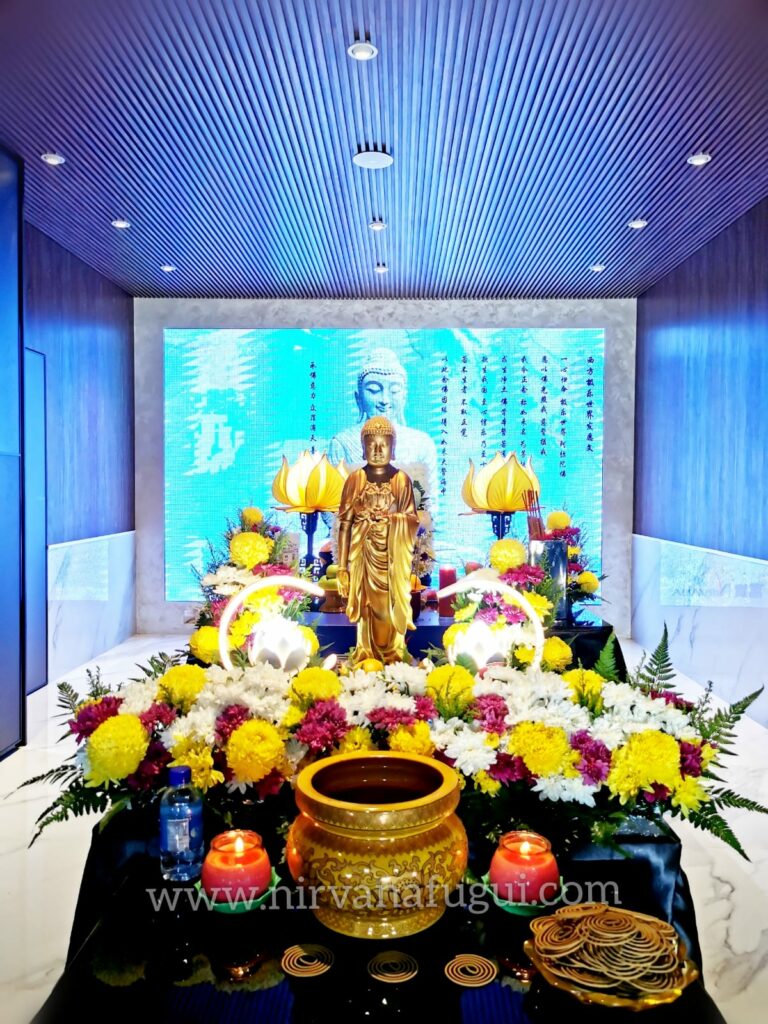 Placing an Obituary
This is completely optional, although, for the older Merdeka generations, they will wish to announce their death in local newspapers to reach out to their friends and relatives on the details of the wake and funerals. Depending on the size the cost of placing an obituary in the papers can range from $1k to $10k upwards.
These days other mediums such as Whatsapp, and telegram are used to convey details relating to the wake and funerals.
Digital Obituary
A digital obituary is not an online replica of the print obituary. It enables visitors to share condolences on the page, add funeral details to their calendars, and share the obituary on social media.
Notifying Banks & Insurance
As digital technology becomes intricately entangled into our everyday lives. it becomes increasingly important to learn how we can better protect our digital assets online to ensure that our beneficiaries will be able to have access to them when we pass on. A lack of a proper memorandum may risk depriving your beneficiaries of the digital assets. 
Notify banks of the account holder's death.
Inform insurance companies, where beneficiaries may receive policy payout
Inform companies where deceased had outstanding debts or GIRO payments and to stop transactions.
Cancel utilities, Phone, tenancy agreements of the deceased.
Burial/Cremation
After the wake, we will have to decide on how we would like to do with the remains of our loved ones.
Burial (Land) Choa Chu Kang Cemetery Complex is the only cemetery in Singapore that allows land burials and the lease period is only limited to 15 years. Remains will have to be either re-interred or cremated after the expiry of the lease. For this reason, many opt for other alternatives.
Burial costs range from $315 for Adult Muslim, Parsi or Bahai burial to $940 for Christian, Chinese or Hindu burial. 
Opted potentially as a more cost-saving and more environmentally friendly option comparing to burial and cremation since there is no need to pay to store the urn at columbarium and that the generations after you will no longer have to maintain the niche nor visit you.
The MPA's Port Marine Safety Control Centre can help you with this where you can opt to scatter the remains in the Sea, 1.5 nautical miles (2.8 km) south of Pulau Semakau. This can be done daily, from 7:00 am to 7:00 pm. The cost of sea burial can cost about $100 without any ritual, or $400 to $480 with rituals, and upwards of $1000 for extravagant ones. Cremation
The main three crematoriums in Singapore are Mandai Crematorium (government), Kong Meng San Phor Kark See Monastery (private), and Tse Toh Aum Temple (private).
Cremation will require an urn for storage of the remains and a niche in a columbarium to house the urn. Comparing and contrasting private columbaria to government-owned columbaria, there is numerous reason as to why one opts for a private columbarium. While cost is not one of the reasons why people opt for a private columbarium, the following are worthy considerations to ponder about.
Design and Customisation considerations. Choices of different niche choices with different suite designs and unique features
Comfort, Special, and Tranquil resting place. Spacious and tranquil environment as the final resting place
One-stop Funeral Services Full fledge funeral services from start to end. Professional staff to assist and provide a meaningful memorial service and funeral wake for the special someone
Availability of Pre-Planning Services Future cost saving against inflation and cost of living by locking price for Niches and Funeral Service Packages with zero percent interest and low downpayment.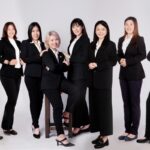 About Nirvana Singapore 富贵山庄
Being one of the largest columbaria in Singapore, we also conduct Buddhist funeral services in Singapore.