A columbarium is simply a building facility and the sacred final resting place for the dearly departed. In Singapore, when someone passes away, cremation is the commonly practiced burial.
After cremation, the ashes are collected and stored in an urn. While storing the urn at home may seem romantic, most people prefer to intern the urn in a columbarium. The urn is usually kept inside a columbarium niche. Columbarium makes visiting easier and more convenient for family members and friends of the beloved departed.
The family members of the newly departed may choose to install their loved one's urn in a public or private columbarium. There are three public columbaria, namely, Mandai Columbarium, Choa Chu Kang Columbarium, and Yishun Columbarium. The one at Yishun is no longer open for booking. There are also presently about 61 private columbaria. Most of them are mainly temples and religious centres. There are only two privatised columbaria in Singapore. One of the two, and the largest so far, is Nirvana Memorial Garden.
This article will explore the pros and cons of the public columbarium and private columbarium. Let's delve into the topic!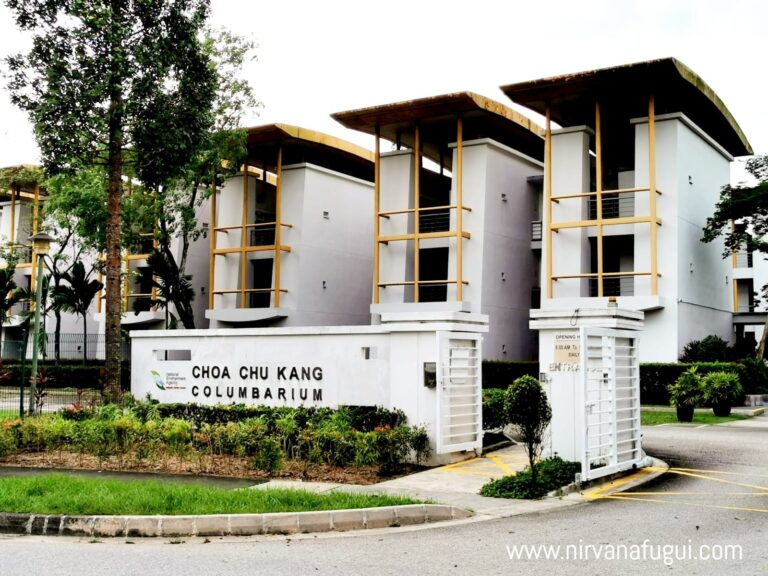 Pros of Public Columbarium
The first thing that comes into mind is that the pricing of the public columbarium is reasonable and fixed. The cost of a standard niche is $500, while the price of a family niche (which can hold up to 3 urns) is $900. The location of the niches is allocated sequentially based on availability. There will be an additional $250 fee if you wish to select another location other than the one assigned.
Another advantage of a public columbarium is its vast space and beautiful, serene landscape. Both Choa Chu Kang columbarium and Mandai columbarium have charming landscapes that resemble a park. In terms of accessibility, there is ample parking space, and the roads are well connected. In terms of facilities, there are allocated areas for the burning of joss paper and offerings.
Cons of Public Columbarium
One of the most difficult challenges is during Qing Ming Festivals, where roads are usually seriously congested and carparks are full. In terms of public buses transport, Choa Chu Kang columbarium is relatively more challenging than Mandai columbarium, as the nearest bus stop is about a 15 to 20 minutes' walk away. Although paid shuttle bus service is provided during Qing Ming festivals, they only drive the passengers to the nearest public bus stop.
As the location is somewhat in the very rural part of Singapore, it is relatively challenging to call a cab or private car service from the columbarium. To avoid the crowd during the peak season, it is best to visit the columbarium in the early mornings.
The slots are pretty limited in columbarium niche locations, even if you pay an additional $250 to select other available sites. Hence, it is rather challenging to determine the feng shui of the niche locations. Moreover, if you prefer to have a comfortable columbarium with air-conditioned facilities for your visitors, then a public columbarium might not be your choice.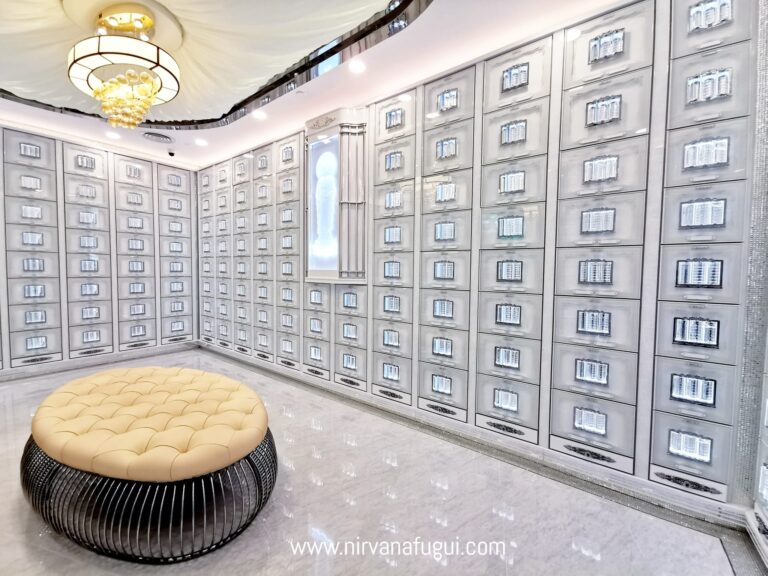 Pros of Private Columbarium
There are currently 61 private columbaria in Singapore. Each private columbarium has its unique facilities and services, so it is pretty difficult to say they all have the same pros and cons. However, we will try to estimate the pros and cons of a private columbarium in general.
The first advantage of choosing a private columbarium is selecting the niche location you prefer. A private columbarium also allows pre-planning of the niche most of the time. Hence, you are more in control of managing one's sacred final resting place.
The second advantage is that a private columbarium has better facilities and more personalized service. Hence, it provides a conducive environment for individuals to pay respects to their departed loved ones.
The third advantage of choosing a private columbarium is that some will have regular praying ceremonies for the deceased. Take, for example, Nirvana Memorial Garden; high priests will usually conduct enlightenment ceremonies during important seasons such as Chinese New Year, Zhong Yuan Ghost Festival, Qing Ming Festival, Vesak Day, etc.
The fourth advantage is probably transporting convenience. While the temple and religious columbarium are located near city or residential areas, they are within a short walk from MRT or bus stops. To cater to visitors who are not driving, Nirvana Singapore also provides a free daily shuttle service from Boon Lay MRT Station.
The fifth advantage of a private columbarium is the Fengshui location. Good Fengshui location of a departed's resting place is vital to ensure good fortunes for its successors. Hence, some private columbaria invested their time, efforts, and monies in finding a good land with good feng shui. In this way, a columbarium in a good Fengshui location will bring good benefits to all its patrons and niches.
Cons of Private Columbarium
Price is probably the number one factor for some individuals choosing public columbarium over private. The pricing of a private columbarium niche is a few or many times high than that of a public columbarium niche. However, some private columbaria, such as Nirvana, provide pre-planning services and interest-free plans. By planning earlier, one can be assured of a good niche location in a comfortable private columbarium.
The second disadvantage is usually space constraint. Unlike public columbaria, most private columbaria have limited spaces. Hence, the price will get higher and higher due to the limited space supply. During peak periods such as Qing Ming, the crowd may need to cramp in the limited spaces when worshipping their ancestors.
However, there are also a few large, privatised columbaria with lots of space for the visitors. One of them is Nirvana Memorial Garden which currently has 28 columbarium suite rooms. Other than its ample space, visitors to Nirvana Singapore will also get to enjoy its air-conditioned facilities and personalised services.
In summary, by weighing the pros and cons of the private columbarium and public columbarium, you can better decide with better expectations of the one you want to choose for your loved ones.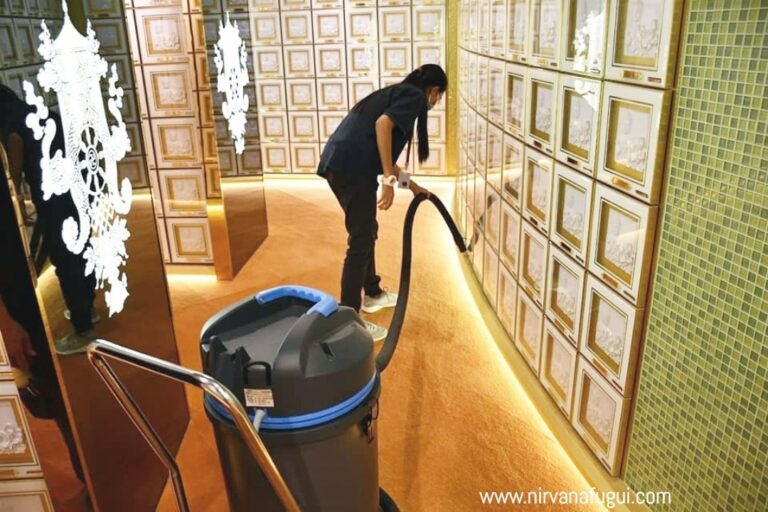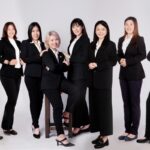 About Nirvana Memorial Garden
Nirvana Singapore is a unique private columbarium and one of the largest in Singapore. The columbarium is best known for its modern facilities, dedicated services, and good Fengshui location.