In our opinion, finding good funeral services is akin to finding a reliable and trustworthy friend who can understand your grief and will do their best to make sure that the funeral is carried out as smoothly and professionally as possible.
With that in mind, here are the 11 characteristics of an excellent funeral services provider.
#1 Quality Customer Service
The number one characteristic of a good funeral services provider is quality customer service. It is because the funeral services business is a people's business. And it is essential to know that different customers have different requirements. Though there is no one-size-fits-all funeral package, there is one universal rule – that is the practice of good customer service.
A good funeral services provider treats the customer as its top priority. The customers will also feel that the funeral services provider properly managed their needs and provide emotional support with good customer service.
#2 The Ability to Empathise
As a funeral services provider, your customers are experiencing extreme and sudden grief due to the loss of their loved ones. Hence, there is a need to empathise with them and understand the grief that they are going through.
There are times when people complain that their funeral directors are too 'professional' to the point that they only talk about dollars and cents. And not about understanding how they feel.
The ability to empathise also means treating each customer as equal. The customers who paid for the lowest priced packages to those who paid for the highest packages will receive the same quality of service from a good funeral service provider.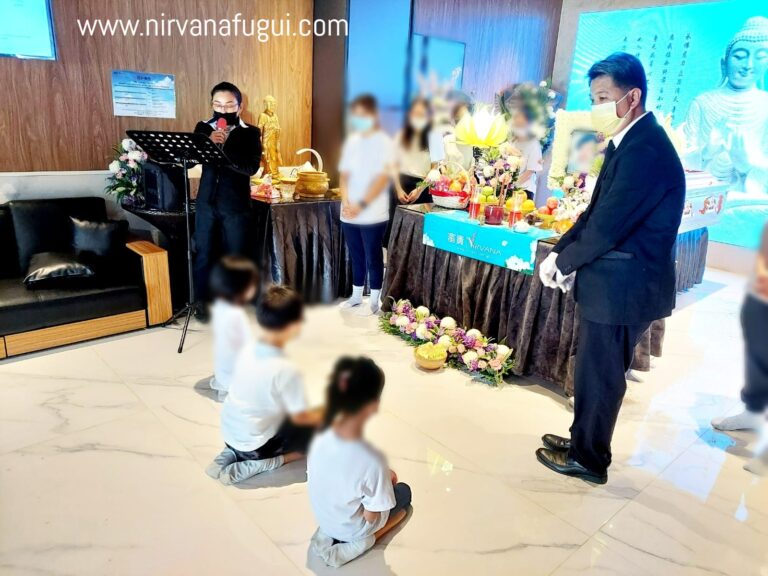 #3 Good Communication Skills
As mentioned earlier, the customers are experiencing extreme emotional grief. Sometimes quarrels among siblings may occur. Hence, a funeral services director with good empathy skills and communication skills, will help to mitigate conflicts or any misunderstanding among the grief-stricken families.
There are also times when the funeral director needs to speak on behalf of the deceased's family members. Hence, families and funeral attendees can feel more confident about the funeral services team that has proper communication skills.
#4 Hygiene
Personal hygiene of the funeral services staff is vital, especially during this COVID-19 pandemic. Funeral services providers with well-groomed staff will bring a good image to themselves and the customers.
#5 Facilities
An excellent funeral services provider takes good care of its facilities and equipment. Besides hygiene, well-maintained funeral facilities will portray a positive image to the customers.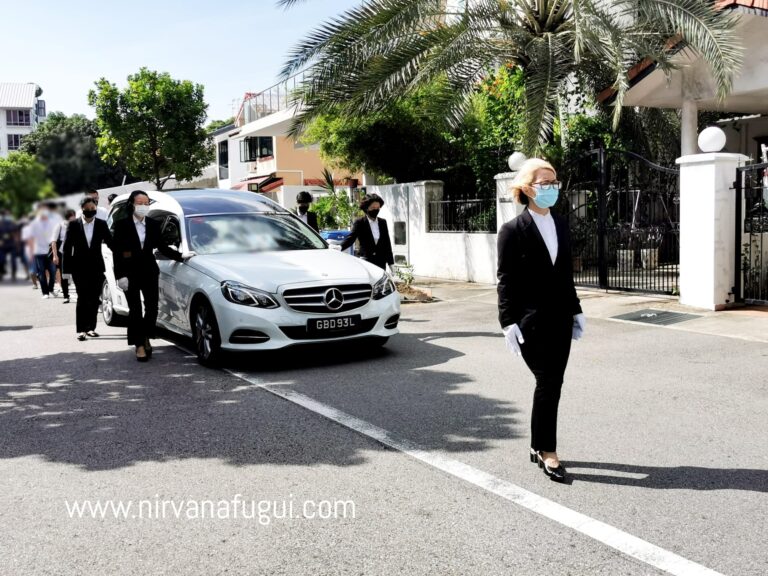 #6 Strong on Specific Funeral Rites
An exceptional funeral services provider has substantial experience and knowledge of specific rites. As the saying goes, "a company of all trades is a master of none." Having strong expertise in funeral services does not only mean that the company has the right equipment to facilitate the funeral; it also means that it has an innate knowledge and understanding of the different types of funeral rites and practices.
Therefore, when engaging a funeral services provider, it is vital to ask them if they have any specific experience with the type of funeral you'll be doing.
#7 Good Catering Services
Good food served at a funeral may affect the guest's experience. The funeral services provider will usually collaborate with a few selected caterers. So, you can ask to see the catering menu and check online for any reviews about the caterer.
#8 After-Sales Services
A satisfactory funeral services provider has excellent after-sales services. A simple example might be a phone call to see how the customer felt about their services and in what ways they can do better.
Some funeral service providers will also provide specific after-sales services such as prayer sessions and dates of memorial ceremonies. For example, at Nirvana Singapore, our columbarium priests conduct 'an-ling' prayer services during the 49 days after death. According to Buddhist practice, this prayer service ensures the protection and smooth journey of the dearly departed from death to rebirth.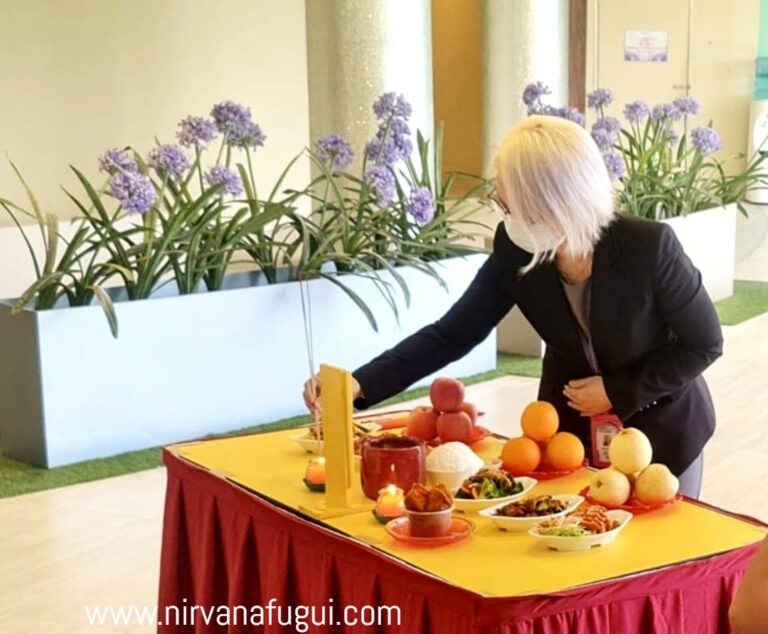 #9 Knowledgeable in Columbarium and Burial Practices
As a one-stop funeral services provider, the funeral services director must have ample knowledge of the types of burial practices and the columbarium choices. Choosing a good location as the final resting place for the newly departed is quintessential to bringing good Feng Shui to the family.
#10 Take Care of Your Privacy
A valuable funeral services provider will make sure that the customers' privacy is well-protected. It is especially so for celebrities and well-known people. And also, for infamous murder cases and accidents. An unethical funeral director may leak gruesome details of the deaths to the media just to make them famous. Such unethical practice may disrupt the deceased's family members' privacy, leading to a loss of trust and confidence.
#11 Always Available
Ever encountered a funeral services director who is too 'busy' in showing up or too 'busy' in speaking to you over the phone with matters regarding the funeral?
Though it is often challenging for highly recommended funeral directors to be present at their customers' funerals, it is still essential to have a readily available representative.
Moreover, a favourable funeral services provider will never create an excuse for not being able to respond to you on the phone.
So, there you have the 11 characteristics of a good funeral services provider. These will serve as a guide to help you find a good one when you need one.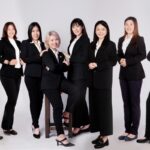 About Nirvana Memorial Garden 富贵山庄
We provide quality funeral services and columbarium services in Singapore. The team at Nirvana will assure customers of the top-notched staff and high-end facilities from our funeral services packages.