His daughter in Malaysia cried and pleaded to witness the whole process of the funeral through live video call. The reason was because they had not seen their father for nearly a year, but he passed away suddenly in Singapore! It was a sad story and emotional funeral for all of us…
He was a Malaysian Dad who worked in Singapore for long. He had left his family during the extreme difficult situation when the whole Singapore was locked down at the beginning phase of the year 2020 when the Covid19 pandemic started.
He was a supervisor of a factory. He had a very good relationship with his superiors and subordinates. He stayed in a dormitory provided by the company. In the evening of the day of the incident, due to the operational fault, his manager mobilized all the staffs except him to resolve the issue. He was asked to stay rest as he was not feeling well. However, when all the staffs returned to the dormitory, they only found his death body!
Immediate after the incident, the HR of the company contacted me. Without the delay, I coordinated between both his family in Malaysia and the funeral team in Nirvana Singapore. We completed the funeral ritual and cremation at Mandai crematorium. We transported the cremation ashes back to his family at Malaysia successfully.
Through the live video call, his wife and daughters at Malaysia managed to accompany him to complete his last one-way journey. The day of the funeral happened to be his birthday! The colleagues bought a small cake together and placed it in his funeral wake. The whole funeral process was touching and unforgettable.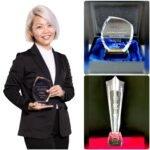 About Nirvana Singapore
Nirvana Singapore is one of the biggest private columbaria in Singapore. With quality facilities, it provides a conducive environment for people to pay respect and send prayers to their dearly departed. We also provide quality Buddhist funeral services.